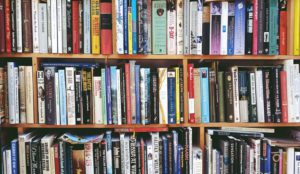 It's quite hard these days to come by good books for yogi's. The market is full and there are a lot of them for sale at the moment. There are basically books about yoga with many different topics. For example, yoga when you're pregnant, yoga when you're depressed, yoga for beginners, … And this list can go on.
In this article I'm going to pick the five books that I think you should read. It's gonna be a wide range of theme's, but at the same time it's gonna be quite general and easy to read. Topics will go from a little bit of philosophy, to books with yoga poses in them.
Choosing a good book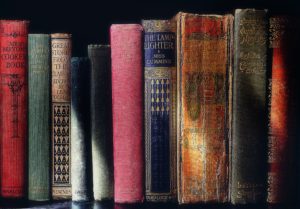 But how to pick a good book about yoga? Well, it's not that hard. First of all I would like to point out that it's always best to pick a book from a renowned yoga teacher. I have to say that when it comes down to yoga philosophy there isn't a better way than reading a book from an Indian Guru. However, if you do, it might also be good to look if it is possible to see if this guru's words maybe have been interpreted as well as it might be easier to read as a novice.
When there has been an interpreter involved, the explanations of the texts are also explained in a more modern way. This is because there are books that have been out there for a few decades and then it's good to have someone who explains things in an understandable language. Also, the Indian culture is a little bit different than the Western culture, with a whole different religion and language, which doesn't make it also so easy to relate to everything the original author says.
They also say that you shouldn't pick a book by its cover. But in this case, it might be actually nice to do so. The first impression is always gonna lead into buying the book or not buying the book. I do have to say that I've come by a lot of yoga books that are estethically nice. I also might be a bit biased as I love reading yoga books :). However, I feel that a lot of yoga books are quite minimalistic designed, which looks a lot more professional.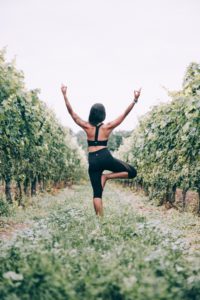 I was always looking for a book with yoga poses and it was always hard to find one. I did find a good one and you'll see it when you scroll down. However, if you don't like this one, I would suggest going to a book store and see if you could find one on the shelves. This way you can look into it and see if there is one fitting for you. I bought a few ones just by the cover online and they were not always as satisfying as I would have hoped. Not that they were bad, it's just hard to explain a yoga pose just by using pictures.
Let's begin with our list:
I think this book is by far one of the best books on yoga philosophy that I have read so far. It has been written by no one else than the great Iyengar itself! Remember, the guy who invented the style that's widely known ;).
This book is absolutely a must have for every yoga! Iyengar really made this book approachable and has written in such a way that it covers all aspects in life as well. Because probabaly the hardest part about yoga is making sure that you integrate your practice in your own life.
It's a remarkable piece, written in a very understandable language, so even as a novice in yoga you would be able to read this piece of art.
This book is probably my ultimate favourite. When I just started out teaching I felt I missed some Asanas in my portfolio. Of course, I had a very solid basic from my yoga teacher training. But to find options for people to do, to challenge them a bit, was a bit harder. This book changed this all.
Not only is it completely comprehensive, its style is also very smooth and easy to go through from page to page. The only thing I missed sometimes is a clear legend of where the different categories start. So I've put some tabs on and after that it became very clear. Although I have to say that I've probably put like 50 tabs on (no kidding).
Besides that, the book doesn't do about over explaining, they show a picture and a name in English and Sanskrit. They explain it just a little bit and they mention what chakra it is good for. In the beginning of the book you'll get a bit more explanation about a couple of things and then you have hundreds of pages filled with yoga poses!
Be careful though, the book is very thick! Not really a size for on the go ;).
The next book on my list is The Encyclopedia of Yoga Poses By Vishvketu. Sorry, but I have no idea on how to pronounce this…
It's not as comprehensive as the previous one I mentioned, but it's a very good one as well, with clear pictures and better categorizing, so no tabs on this one! The different kind of categories of asanas has already been colour coded, which makes it easier to go directly to the poses that you would like to see.
Other than that, it has a good size to take it in your bag, it's not pocket size so it won't fit in your purse though.
So, the yoga sutras. Every yogi has heard of them and they are basically the foundation of yoga philosophy. This book contains all the yoga sutras there are. They've put it in Sanskrit, then the pronounciating followed by the translation.
What I love about this book is that there's also a little excert in there which actually explains the yoga sutras in a modern language. So after every rule you'll find some explaining what it actually means. Which is nice, as sometimes it's quite hard to relate to some lines as they have been written many years ago.
So, technically this is not really a book about yoga, but I feel it's still a must read if your are going for the yogi life. It is a book about meditation, and particularly about modern meditation.
It tacles some beliefs about Buddhism. It basically says that even though Buddhism and meditation says how to live your life, it doesn't mean that you have to withdraw yourself from the outside world. Unless if that is what you want of course.
He also explains very cleary what meditation actually is and he explains it in such a way that everyone would be able to understand it. He refers to some meditation terms in such a way that it's just modern as hell. Like comparing the mind to the hulk for example. Very great and easy to read and I really would suggest this one for everyone.
Conclusion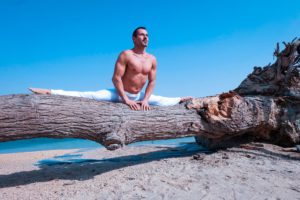 This is my list of the top five yoga books that you should read, even if you are a beginning yogi, there is no excuse. These books are quite easy to read if you are into yoga or meditation. Even if you are not it might be nice to read them as they are about life and how to live it peacefully and happy.
That's it for now, if you have any more questions or if you want to talk about one of these books, please leave a message in the comment section below.
And for now…
Nama-stay wonderful everyone!