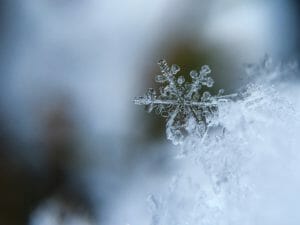 Jingle bells, jingle bells, jingle all the way. The holiday season is coming and here are some amazing retreats for those who want to escape the holiday fuzz.
Not only will there be Christmas yoga retreats involved, but there will also be holiday retreats in general. This all to give your new year a kickstart with some positive and carefree energy!
Why Going on a Retreat During the Holidays?
I know it's not that common to go on a retreat during the holiday period, but, why not?
If you've always found that the holidays were too hectic and that they weren't giving you any energy at all, then this time might be suitable for you to do it differently.
It's not only a good way to stay sober, but it's also a way to stay relaxed and fit during the holidays.
And on top of that, it might be a good way not to gain weight during Christmas ;).
As you've all seen 'Christmas with the Kranks' you might think that a lot of people will judge you and think you should stay at home during the holiday period.
But that's not true, more and more people are deciding to go on vacation during December. It might even be nice to discuss this with your near relatives. They might be open to enrolling with you on a retreat!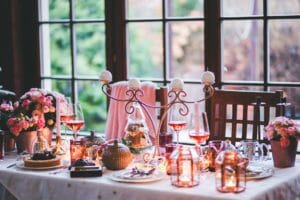 Warm Winter Retreats
Christmas Yoga Retreat Spain
Yoga – Meditation Retreat
Price: US$ 1.092
Date: December 20th – 26th 2020
This retreat will be taking place on the Canary Islands, Lanzarote. It's an island and the climate is perfect if you'd like to spend your winter holidays in a dry and sunny location. During December, chances are small that you'll be getting rain. And if there is a drizzle, then it will disappear quickly as you are on an island. Temperatures in December vary between 68°F (20°C) and 77°F (25°C)
Besides this sunny area, it's also absolutely stunning. It's an island so you are always close to the ocean, it's hilly, but not too much so you can have some gently hikes if you'd like, in addition to your yoga practice.
Yoga on an island always creates a different dimension. As you are there and you can feel the borders of the island itself, things might happen, it's a great opportunity to reflect upon. This is why I suggest you try it out. If you are feeling stuck in your life, you might find some salvation in your yoga practice (on the island).
You'll be getting two classes a day, and yoga is mixed up with guided meditation, yoga Nidra and more. In your free time, you can do whatever you want, or you can decide to tag along with the group on an activity like a hike. The yoga sessions will be provided by a very capable yoga teacher, Ladan Soltani, who has been educated in the Sivananda and Ashtanga style.
If you'd like more information about this Christmas yoga retreat, click here.