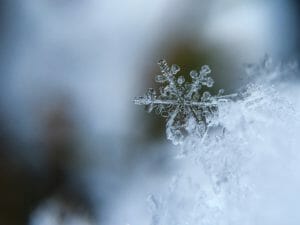 Jingle bells, jingle bells, jingle all the way. The holiday season is coming and here are some amazing retreats for those who want to escape the holiday fuzz.
Not only will there be Christmas yoga retreats involved, but there will also be holiday retreats in general. This all to give your new year a kickstart with some positive and carefree energy!
Why Going on a Retreat During the Holidays?
I know it's not that common to go on a retreat during the holiday period, but, why not?
If you've always found that the holidays were too hectic and that they weren't giving you any energy at all, then this time might be suitable for you to do it differently.
It's not only a good way to stay sober, but it's also a way to stay relaxed and fit during the holidays.
And on top of that, it might be a good way not to gain weight during Christmas ;).
As you've all seen 'Christmas with the Kranks' you might think that a lot of people will judge you and think you should stay at home during the holiday period.
But that's not true, more and more people are deciding to go on vacation during December. It might even be nice to discuss this with your near relatives. They might be open to enrolling with you on a retreat!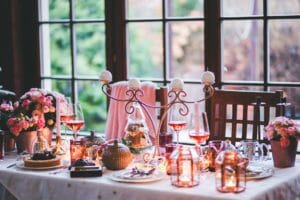 Warm Winter Retreats
Christmas Yoga Retreat Spain
Yoga – Meditation Retreat
Price: US$ 1.092
Date: December 20th – 26th 2020
This retreat will be taking place on the Canary Islands, Lanzarote. It's an island and the climate is perfect if you'd like to spend your winter holidays in a dry and sunny location. During December, chances are small that you'll be getting rain. And if there is a drizzle, then it will disappear quickly as you are on an island. Temperatures in December vary between 68°F (20°C) and 77°F (25°C)
Besides this sunny area, it's also absolutely stunning. It's an island so you are always close to the ocean, it's hilly, but not too much so you can have some gently hikes if you'd like, in addition to your yoga practice.
Yoga on an island always creates a different dimension. As you are there and you can feel the borders of the island itself, things might happen, it's a great opportunity to reflect upon. This is why I suggest you try it out. If you are feeling stuck in your life, you might find some salvation in your yoga practice (on the island).
You'll be getting two classes a day, and yoga is mixed up with guided meditation, yoga Nidra and more. In your free time, you can do whatever you want, or you can decide to tag along with the group on an activity like a hike. The yoga sessions will be provided by a very capable yoga teacher, Ladan Soltani, who has been educated in the Sivananda and Ashtanga style.
If you'd like more information about this Christmas yoga retreat, click here.
Christmas Yoga Retreat Morocco
Yoga Laila
Price: US$ 1.104
Date: December 19th – 26th 2020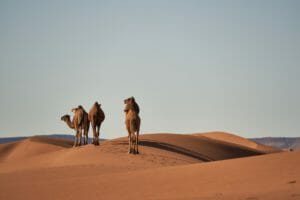 Morocco is not so well known for its yoga retreats, but it is a location to keep in mind.
The yoga industry is booming here as well and I can understand why, with its very enjoyable climate in the winter and the hospitality of the Moroccan people.
This retreat will be held in December, and although Morocco in the winter isn't ideal for sunbathing on the beach, it's highly comfortable to do other things during this season like hiking and visiting surrounding cities of the location you'll be going to.
The itinerary of this retreat isn't too packed, so it's great for people who'd like to discover a bit of the local culture as well.
You'll be getting two yoga or meditation classes and all meals are included. One trip is included, a hike to a secret beach. Other activities are optional and at own cost, but highly recommended. These are for example a horseback riding tour or a camel trip, visiting the magical city of Medina, or you can just stay on the property to relax and book yourself a massage.
For more information about this retreat, click here.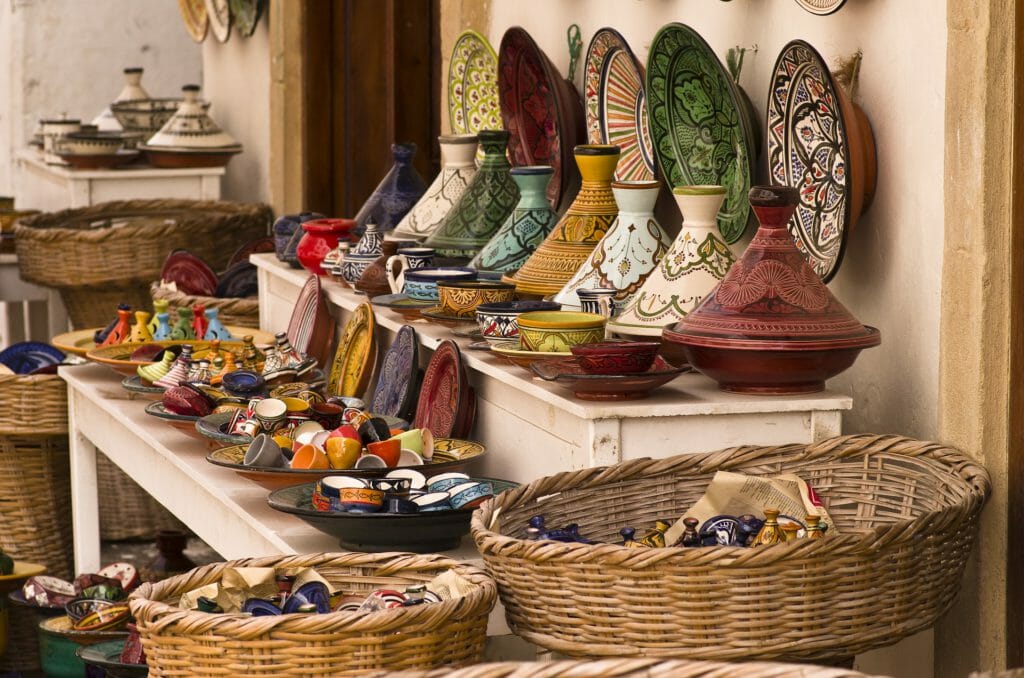 Christmas Yoga Retreat Egypt
Even though it might not as be hot as in the summer, Egyptian winters are still enjoyable and pleasant. You won't freeze at all and during the day you'll even be able to walk around in your T-shirt. Making this retreat great for when you'd like to escape the cold winters.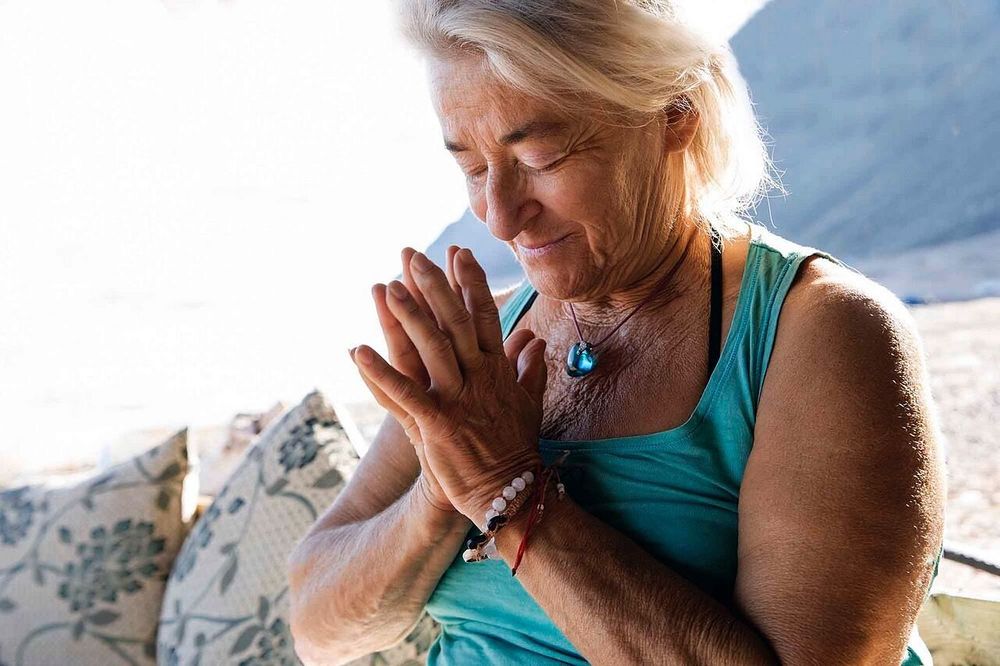 During this retreat Barbara Gordon will share her knowledge with you. She has over 50 years of experience already and she really knows the ins and outs of yoga.
The itinerary has normally yoga two times a day, in the morning and the evening. The rest of the day you are free to do what you want! 
And on top of that, they've also included a complete day off, so you can do some sightseeing too.
The retreat will take place at a hotel, so the food will be catered for you. And on the side you can book massages if you'd like to have that little extra during your stay. 
You know, the holidays are to be pampered, so why not?
Christmas Yoga Retreat Hawaii
The island of Hawaii, a dream for many people. And maybe also for you if you decide to go on this retreat. As Hawaii is an island near the equator, seasons aren't that different from each other. Even though it's technically winter, temperatures still go all the way up to 74°F (26°C).
And this retreat at itself has already a lot to offer besides the enjoyable temperatures itself.
For 10 days you'll be bathing in the amenities that the location has to offer. Together with workshops, live concerts, healthy food, etc. It's just too much to talk about really.
And if you book now, you'll also be getting a free online retreat! This way you can already have a pre-retreat before yours actually starts.
Christmas Yoga Retreat Curaçao
Yoga Centrum Curaçao
Price: US$ 1.296
Date: Available All Year
Former Dutch colony Curaçao is still well-known as a holiday location for the Dutch people. However, it is really amazing for everyone to visit. During the winter temperatures can still go up to 88°F (31°C). So if you'd like to work on your tan, this will be the retreat to go to!
During 8 days you'll be getting yoga sessions twice a day. One in the morning and one in the evening.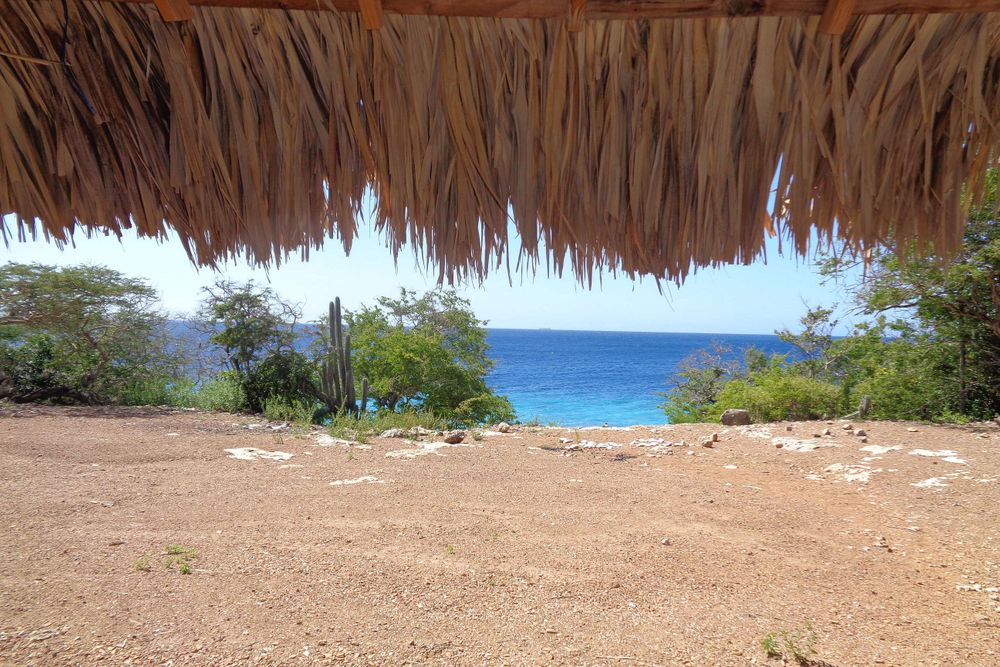 Besides this, the organiser will also take care of some activities to do during your holidays. This way you can see a bit of the island.
If you don't want this, you can also decide to not participate with the activities and just do your own thing. Which is absolutely your choice, and this won't be frowned upon!
This retreat is available all-year-round, so if you don't want to visit Curaçao during the winter, you can just go whenever you'd like. The climate is quite constant over there, so you'll always be getting lots of sun!
Conclusion
Those were the five retreats that I highly recommend for this winter holiday. If you are looking for the sun and some warmth during Christmas, these retreats are a must-do.
If you do have members in your family that are highly against you going on a trip during the Christmas holidays, I suggest you buy them one of these gifts to relax. Or you can just buy a gift for yourself and take it with you on your trip ;).
Nama-stay wonderful!