Are you getting sick of the winter months already? Well, then I've got good news for you! You can escape the cold and go to Costa Rica, where the temperature doesn't change all year long. Why is that? Well, the equator of course. And another great thing is, because of the winter months, a lot of yoga retreats are now rating for low-season. So if nothing stands in your way, then say goodbye to the cold and hello to the sun! Here we go!
Affordable Yoga Retreats Costa Rica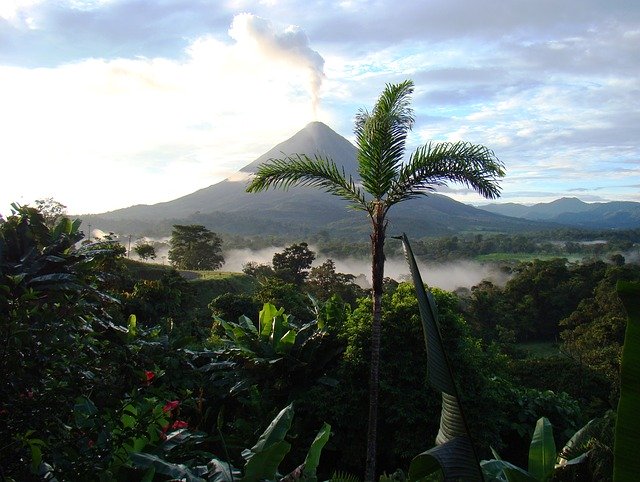 Traveling during the winter is amazing, not just because the prices are so low, but there are a lot of destinations where you can go, for a lot cheaper than they normally are. In this first part of the article, we'll talk about quite some budget yoga retreats in Costa Rica, just for you. There are only a couple of things you need to be aware of:
First of all, if you are traveling on a budget, often means that you have to sacrifice on a thing or two. At most retreats, this will mean that you'll have to share accommodation. I've seen it quite often already that you'll be sleeping in dorms up to 6 people. But hey, you do save a couple of 100 dollars on your trip. Which is worth it.
Of course, that's the thing about traveling on a budget, you can't expect the best of the best to save some money. Luckily the next retreats have a great program and some great guidance as well, for a very good price. If you are more into some luxury, you can scroll down and head to the section of Luxury Yoga Retreats In Costa Rica.
Let's begin with the first Yoga Retreats in Costa Rica on a budget.
#1 Budget Eco Yoga Retreat, Paraíso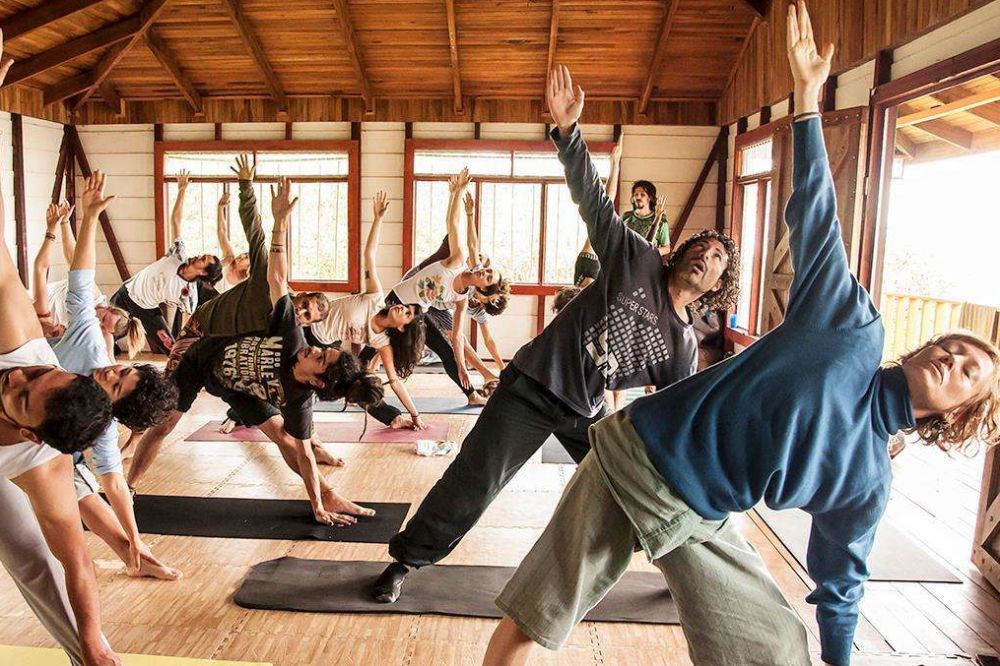 This first one is amazing. It's taking place in an Eco-Village. So if you are all about sustainability, this is the place to be. During a five day stay, you won't only be doing yoga twice a day, you'll also be enjoying some great vegetarian meals. They try to be as self-sustainable as possible, which means that they try to cultivate as many veggies out of their garden.
Another great thing about this retreat is that everyone will have private accommodation. Of course, you can't expect the greatest luxury of it. But even within their basic package, it's going to be a great experience. You won't be able to browse the internet during the nights as internet won't be available in your cabin. Which is a great way to get a little Tech-Detox.
This retreat is available all year round, so if you can't make it this winter, you can also go in the summer at the same price! For more information about this retreat, click here.
#2 Yoga And Surf Retreat, Santa Teresa
With this one, you've got to be a bit careful. During winter they are actually in High Season, which means that up until April they are not considered a budget retreat. May and June though, they are having this amazing price for a shared accommodation with four people. Which is quite alright if you see what you are getting in return.
For 8 days long you'll be immersed in the world of yoga and surf. You'll be getting 4 surf classes and two daily yoga classes. And one of the yoga styles they offer is Aerial yoga! And that's all included in the price of US$ 670! There aren't even any hidden costs as for the surf classes you'll also be able to rent a surfboard, free of charge.
So, if you are into surf, yoga and some deep relaxation at the beach, this is a place that you have to keep in your mind. Just make sure that you book from May to June as then the prices are at its cheapest. That is if you are looking for a budget retreat of course.
Otherwise, just have a look here to see what the difference is between the three seasons they have to offer.
#3 Yoga and Permaculture Retreat, Cobano
If you are into permaculture and you'd like to know a bit more about it, then this retreat is something for you. For 7 days long you'll be getting a daily workshop into the art of shaping the land sustainably. So, yeah, it's not just a relaxing holiday, but also a very informative one. And if you are into a work vacation, you can always help them out a bit while you are learning a lot about permaculture!
Not only that, but there's also a workshop on making your raw chocolate! So if you are a big fan of this amazing delight, this might be a good opportunity to learn how to make a healthy alternative for regular store-bought chocolate.
The yoga itself is also present of course, and they also offer some aerial classes into their package! There is only one yoga class scheduled a day, but that also leaves some space to do some other activities which are included within the package. The extra trips are included, except for the extra things like souvenirs and drinks you'll be buying during those excursions of course.
For more information about permaculture and this retreat, click here.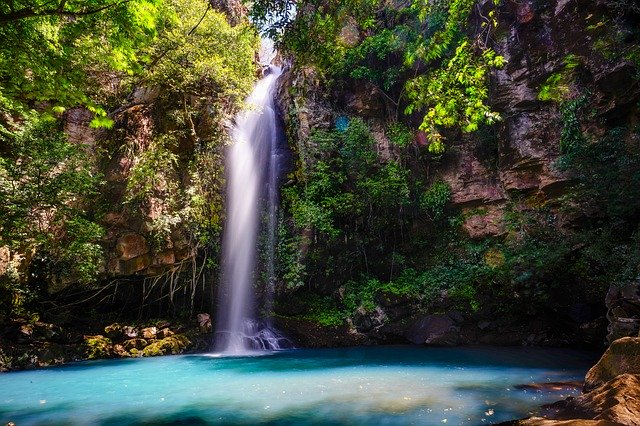 Luxury Yoga Retreats Costa Rica
Of course, if you are just looking forward to relaxing and do a bit of yoga while you are at a stunning location, there are also some more luxurious retreats available for you. These retreats offer great private accommodation and a very amazing program as well. You'll pay the price for that, but then again, you'll get a lot more in return. So, let's have a look at a couple of amazing luxury yoga retreats in Costa Rica.
#1 Luxurious Couple Retreat, Malpais
Alright, you might say that this retreat might be a bit pricy, but you have to remember that it's a couples retreat. This means that the retreat itself is just US$ 1.320 per person. Which makes it worth it.
If you and your partner are a bit in a draft and are looking for something different, then this is the place to be. Under the guidance of Rima, you'll re-ignite your fire for your partner. She'll be giving a workshop about marriage, yoga classes and she'll take you on a couple of trips to rediscover your spouse again.
Not just that but there is also one 3-course meal included with a private chef. This way you'll also have a date-night within your stay!
If this is something for you, click here to find out more about this retreat.
#2 Yoga and Wellness Retreat, Malpais
After the holidays you do deserve a bit of luxury and pampering. For seven days long you'll be in good hands with the team of Sunflower Retreats. They will offer you one or two daily yoga classes, amazing food that is mostly organical (not everything is though) and if you book through this link, you'll even get a free head massage worth US$ 50.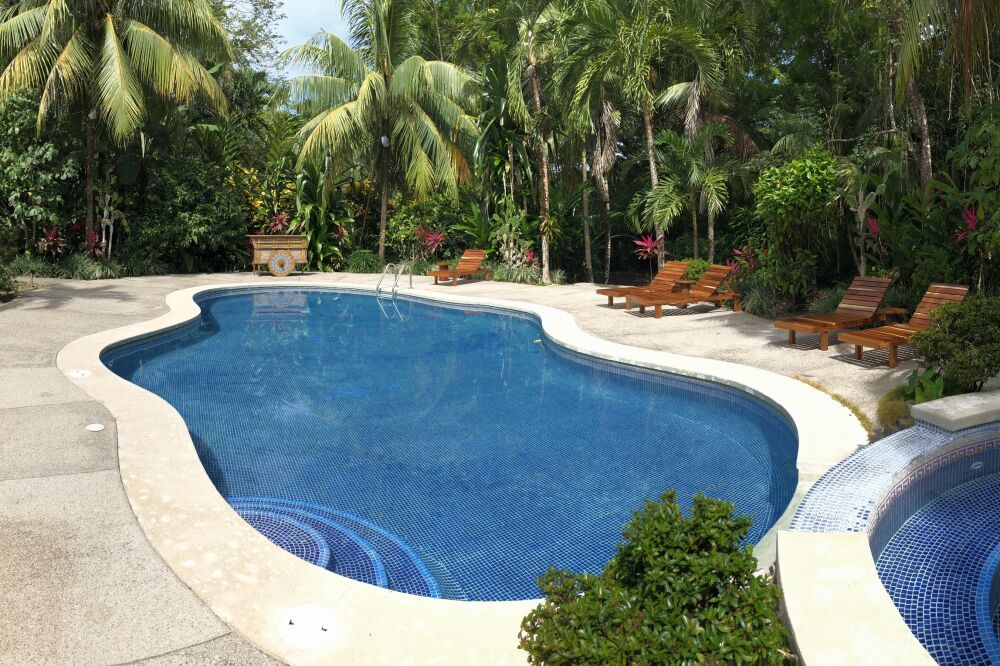 The location itself is stunning as well. When you aren't doing yoga, you can enjoy the jacuzzi, the pool or just hang around in one of the hammocks. The suites itself are provided with mini-fridges and private bathrooms. And if you don't like to go by yourself, you can take your partner as well and book their double bedroom for only US$ 1.900.
For more information about the retreat (and more pictures :)), click here.
#3 Ayurveda and Yoga Retreat, Tamarindo
If you are into Ayurveda or you'd like to learn more about it, then this retreat is for sure one for you. At the start, you'll be getting an ayurvedic consultation, which is included in the price. There they'll tell you what dosha you are and they will help you figure out a dietary plan.
During the rest of the retreat, you can eat all the things that are prescribed for you and they are delicious as well. These dishes you have to pay for, as they are offering many more things, and they have to make a little profit after all of course.
Some extra things that they offer to you, which are included in the price are 7 ayurvedic treatments, 4 private yoga sessions, 1 guided meditation or singing bowl meditation, and daily breakfast.
If you'd like to read more about it, just click here for some more information about this amazing retreat.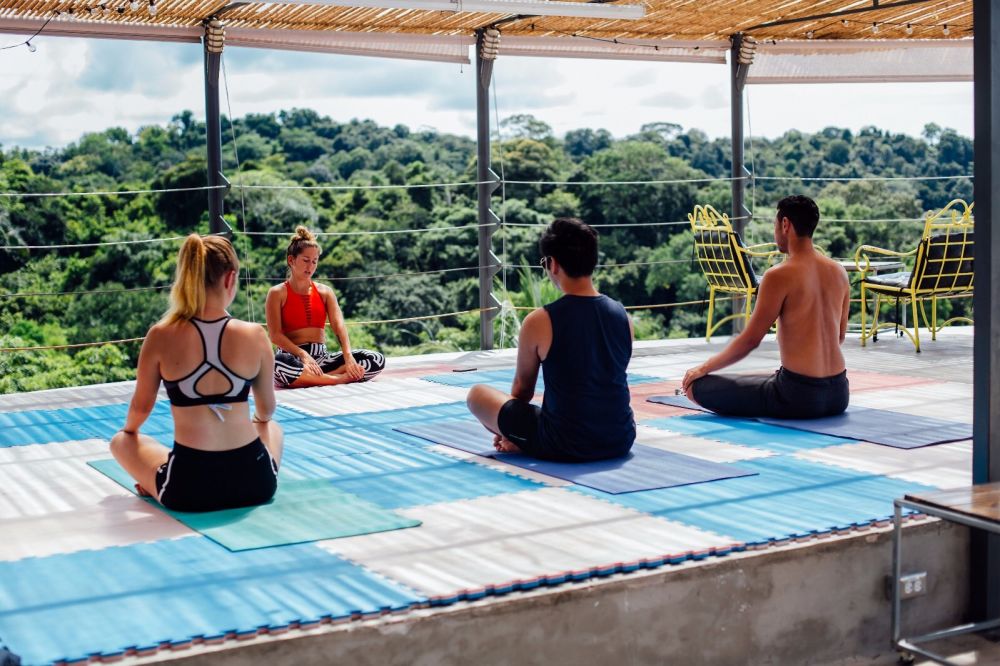 Conclusion
That's about it for this article about some amazing retreats in Costa Rica. The temperatures in Costa Rica are quite the same throughout the year, so even if you are not looking into a winter retreat, you can also book a spring or fall retreat, for example.
Anyway, that's about it for now. If you'd like to reach out to us please do in the comment section below. We are always glad to hear about your experience with one of the retreats we are promoting. Or if you've got a retreat of your own that I forgot to mention here, please reach out to us at virendra@myogilife.com.
Nama-stay wonderful!