Normally I'm not really into promoting clothes and I'm not about wearing fashionable things when I'm doing yoga.
However, it is really good to have a good set of clothes when you're doing yoga. Men and yoga aren't the most fashionable combination just yet and it's not always easy to find something for men to wear during a yoga class.
That's why I've written this post. For all the men out there who'd like to do some yoga, but also like to have some nice clothes to wear during their class.
Why yoga clothes?
First of all, why wear them anyway?
Isn't it easier to just buy some random shorts in the sports section of your supermarket? Well, that's what I first did when I was starting out doing yoga. But soon enough I found out that it's not always comfortable wearing some jogging.
A jogging suit is fine if you're doing some yoga with low intensity and without rapid movement, but you'll feel that your body will heat up, even when doing some softer styled yoga.
In the beginning, I've worn a lot of shorts that were meant for runners, and they were quite nice and comfortable as I didn't want others to see the contour of my body (surprisingly I wasn't feeling very comfortable with my body). However, when I was doing some high energetic flowing, I found that when your shorts aren't that fitting, the fabric is just flying everywhere and it just doesn't give a lot of support. Your shorts actually should feel like a second skin and should be moving with you, and not against you.
This is why I came up with a list of some clothing that might give you that support and, although it isn't the reason why you should buy it, make you look good.
Shorts suitable for men that do yoga
The first one I'd like to talk about is the 5th Industry Elevation. This one is an all-purpose training short and I thought it would be good to begin with this one as most of you guys are probably doing yoga on the side of your training program. This short has about the right stretch to it. It will fit you and at the same time, it won't show you're whole thighs to the rest of the group.
The downside about these shorts though is that their pocket size is quite small. But if you are using it for a yoga class, then it's best to have empty pockets anyway as you don't want to sit on your phone while you're in some seated yoga positions.
The next one is from the company 4-rth. I try to be aware that the stuff I buy is eco-friendly and this company offers not only that but also offers good products. What I like about this product is that it reaches the knees. I'm not conservative, but it's just that I don't like wearing clothes all the way to my ankles when doing yoga, and this is a very good solution for some colder days when it's even not that warm in the studio or when you are doing a class outside. It has some colors to choose from, which gives you some options as well. The only thing I don't like about these shorts is that the seams are quite present, which gives these shorts a bit of an alternative look, which makes it not that suitable for other sports disciplines. Which is fine on the other hand if you are not looking for an all-purpose short and you're only doing yoga.
I always like to wear shorts that are a bit longer. This way the shorts doesn't crawl up to become briefs. I don't know if I'm the only one having this problem, but if you have the same issue. Then these pair of shorts might be something for you. The only negative part about having longer shorts is that going into tree pose might be a bir more difficult, however, with some simple adjustments to your pose, it's easy to go into a tree after all (put your foot on your lower leg instead of your thigh).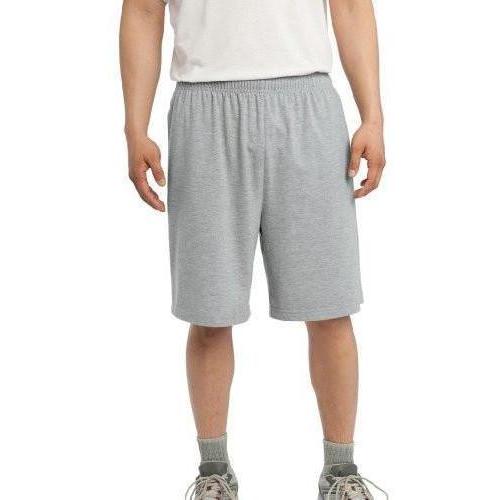 Conclusion
These are only three pairs of shorts I've chosen, for now, I'm planning to give some more reviews on other shorts as well as on tops. However, the tops are gonna be more superficial as there are not a lot of criteria when it comes down to buying a top, especially for yoga. The only criteria that I have are that it's really necessary that the top is fitting. There is nothing more horrible than getting your sweaty T-shirt in your face when you're going into downward facing dog. So stay tuned for some more sportswear.
And for now…
Nama-stay wonderful!