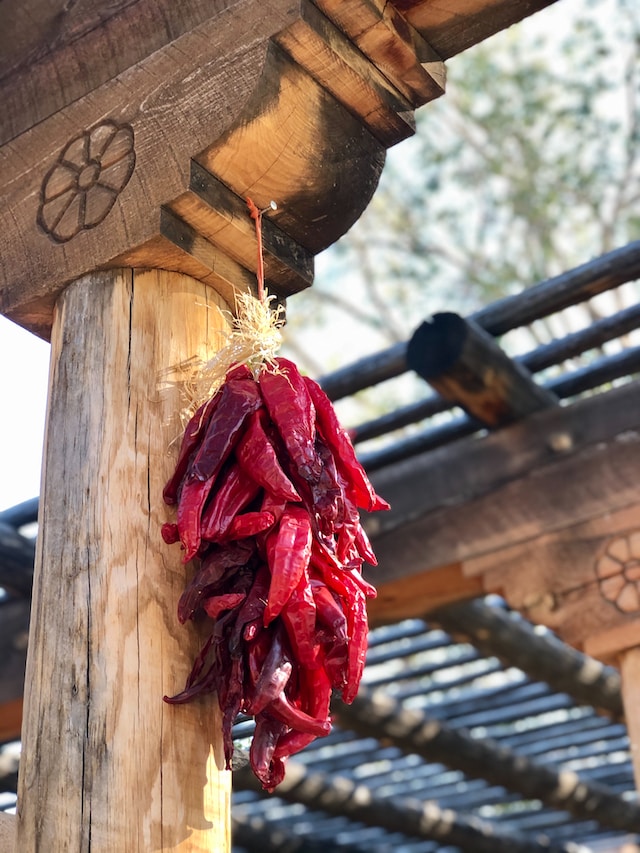 Albuquerque, New Mexico, is a city steeped in culture and history, offering a unique blend of Native American, Hispanic, and Anglo influences. Nestled in the heart of the Southwest, this vibrant city has much to offer for those seeking an enriching cultural experience.
Old Town Albuquerque: Begin your cultural journey in the historic heart of the city, Old Town. With its cobblestone streets and adobe buildings, this area exudes a distinct Southwestern charm. Explore the San Felipe de Neri Church, dating back to 1793, and visit shops offering Native American jewelry, pottery, and artwork.

Pueblo Cultural Center: Learn about the rich heritage of the Native American Pueblo tribes at the Indian Pueblo Cultural Center. Discover their art, traditions, and history through exhibits, workshops, and live performances.

National Hispanic Cultural Center: Immerse yourself in the vibrant culture of New Mexico's Hispanic community at the National Hispanic Cultural Center. Explore art exhibitions, watch live performances, and savor authentic cuisine at the center's restaurant, La Fonda del Bosque.

New Mexico Museum of Natural History and Science: Explore the state's geological history, dinosaur fossils, and interactive exhibits that bring science and culture together in an engaging way.

Cultural Festivals: Keep an eye on the city's event calendar for cultural festivals celebrating everything from Native American traditions to Hispanic heritage and international film.
In Albuquerque, culture is woven into the fabric of daily life. From its historic districts to its vibrant events and museums, the city offers a diverse and enriching cultural experience that will leave you with a deep appreciation for New Mexico's unique heritage. Come and explore the many layers of this Southwestern gem and create lasting memories of your journey through Albuquerque's rich cultural tapestry.
But of course, you are not here solely for the ins and outs of the city. You are here to combine your trip with some heartwarming yoga sessions! Let's have a look down below at some of the most intriguing yoga sessions you'll be able to find during your trip!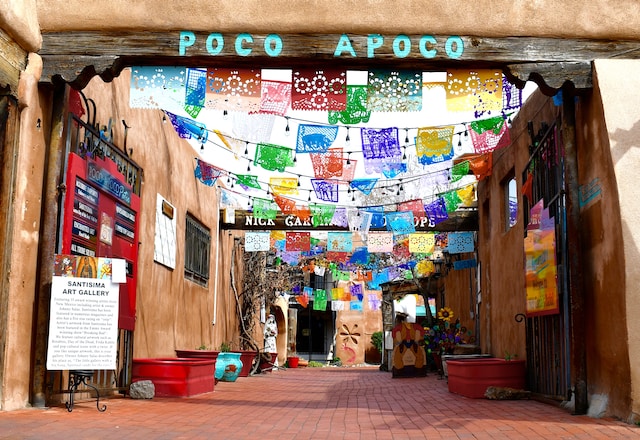 Must-visit yoga studios in Albuquerque
As mentioned before Albuquerque offers a blend of different influences. And in this studio, you'll find some of those. The style of the studio itself is modern farm-style, which really complements their yoga classes very well.
They're not too focused on giving too many different styles of yoga. Meaning they really stick to the core, you'll find some Hatha, soft vinyasa, and restorative. Which is already good enough. The teachers are all certified yoga instructors, meaning that they have a well-rounded foundation in yoga. 
The concept behind YogaZo is simple yet refreshing. Rather than being confined to one specific studio, YogaZo sets up its mats in parks, breweries, rooftops, and other unconventional venues. This approach not only allows participants to enjoy the natural beauty of Albuquerque but also fosters a sense of community and adventure in their yoga practice
YogaZo's unconventional and community-oriented approach to yoga has made it a standout in Albuquerque's yoga scene. With its dedication to inclusivity, creativity, and adventure, YogaZo continues to inspire individuals to experience the joy and benefits of yoga in unique and engaging ways. For more information and to stay updated on their upcoming pop-up yoga classes and events, you can visit their official website or follow them on social media.
Yoga Art Space is a unique and creative yoga studio nestled in the heart of Albuquerque, New Mexico. Founded on the belief that yoga and artistic expression are interconnected, this studio offers a truly distinctive approach to the practice of yoga.
Yoga Art Space in Albuquerque is a haven for those who seek to combine their passion for yoga with their creative spirit. With its emphasis on movement, mindfulness, and artistic exploration, this studio offers a one-of-a-kind yoga experience that inspires both the body and the soul.
One of the hallmarks of Bhava is its serene and inclusive atmosphere. Upon entering the studio, you are enveloped in a sense of calm and tranquility, providing the ideal environment for self-discovery and personal growth. Experienced and compassionate instructors guide practitioners through their yoga journeys, emphasizing proper alignment, breath control, and mindfulness.
Beyond traditional yoga classes, Bhava Yoga Studio offers specialized workshops, events, and teacher training programs. These opportunities enable practitioners to delve deeper into the practice, explore different aspects of yoga, and even embark on the path to becoming certified instructors themselves.
At Body Language, the philosophy is simple: the body speaks its language, and it's important to listen. The studio offers a wide range of classes, including various styles of yoga, barre, and Pilates. Whether you're looking to build strength, increase flexibility, or simply unwind, you'll find a class tailored to your needs and fitness goals.
Body Language Yoga & Fitness Studio in Albuquerque is a haven for those looking to embrace wellness and strength in a supportive and motivating environment. With its diverse range of fitness offerings, experienced instructors, and welcoming community, Body Language continues to empower individuals to express themselves through the language of a healthy and active life.