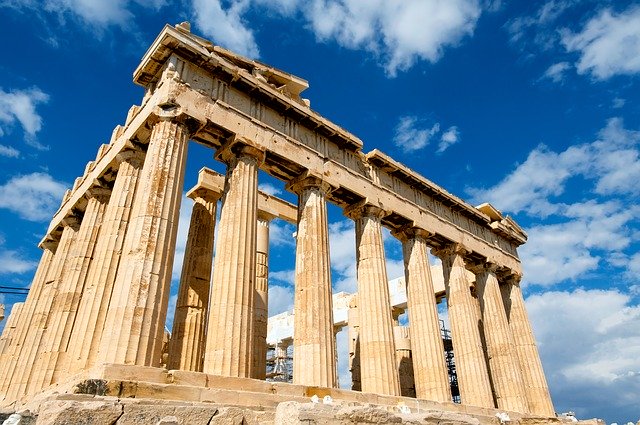 Apple Cider Vinegar has been around for a very long time and Hippocrates was supposed to be the first one to actively use it as a medicine. You know, Hippocrates, one of the first founders of medicine today? Who has an Oath named after him? Yeah, that guy, he was using ACV already! And now it looks like it's all coming back!
Apple Cider Vinegar has been on an uprise and you'll find a lot of articles as well. Unfortunately, they aren't all saying what you'd like to hear. There are a lot of studies going on at the moment looking for the benefits and side-effects when taking ACV, but a lot has to be discovered yet.
Therefore, when you look on the internet for information, always try to make sure that the research you are reading is deriving from an impeccable source, as they have the resources and the result of actual research. Webpages of universities, for example, are a good source to get your information from. Which is what I did, while writing this article.



But before we begin about the already, kind of, proven effects of Apple Cider Vinegar, I will mention here that down below I will talk about a recipe that I recently made myself. It started after I've been using Goli Apple Cider Vinegar Gummies, a company that I love, but unfortunately, they don't deliver as quickly as I'd like to Portugal. Therefore I browsed the internet to see how to make apple cider vinegar gummies and made it into my version (I've had some inspiration from my tea article as well).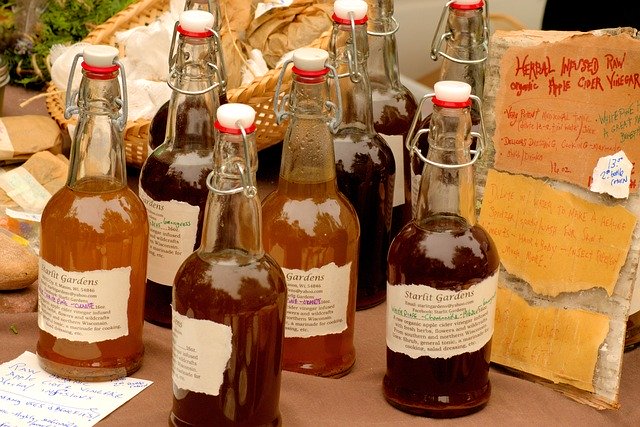 Health Benefits of ACV
#1 Controls Blood Suger Levels
It's been proven that Apple Cider Vinegars can help controlling blood sugar levels, which is good news for people with diabetes. However, before you start treating yourself with some ACV gummies, it's best to talk with your physician first.
If you don't have diabetes, it might be a good idea to use apple cider vinegar before you start your meal. It will make sure that your blood sugar won't spike too much. This means that you won't have that sugar high and after that a dip. Which can be helpful for your productivity during the day :).
#2 ACV is Good for the Heart
Some research has shown that taking ACV, on a salad, has been decreasing the risk of getting heart-related diseases, as well as lowering the blood pressure.
The latter has been researched on women, and sadly there hasn't been a lot of research done on humans. So this is the only human test that they've done so far (considering knowing more about the heart). There have been promising results on animals as well, although I feel it's too early to talk about those results.
#3 ACV Could Help Lower Cholesterol
These tests have been done on rats, so there is little evidence that it also works on humans, but they're working on it. Anyway, on rats, they found that ACV helped with lowering cholesterol levels. So it might help your cholesterol as well. I hope soon to add some links with some research on humans, but this is what they've got so far.
Homemade Apple Cider Vinegar Gummies
But, to read about all the effects of ACV is not what we're here for. My advice to you is to look at some websites first to see if it might be something for you. If you decide it might not be your thing, you can also make some healthy gummy bears as well, for your kids, or yourself, more on that lower in this article. First, we're going to start with my recipe for some homemade apple cider vinegar gummies.
If you are not into making something yourself, you can always buy them as well. I've been using the Goli ACV gummies before, mostly because they use more than just apple cider vinegar. They also add some vitamins, pomegranate, and other things, which make them into more than just an ordinary ACV Gummy.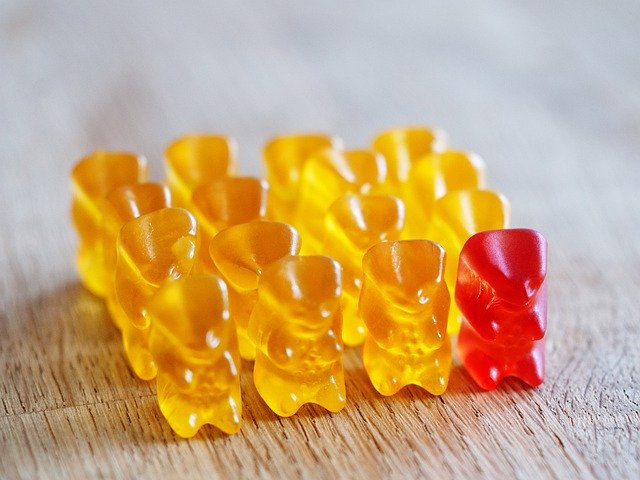 Homemade ACV Gummies Recipe
Virendra
November 29, 2019
Making gummies yourself isn't that hard, and you don't need a lot. The only time-consuming thing is that you'll have to wait for the gelatine to set (which takes about 6 hours in a regular fridge).
Prep Time

10

Minutes

Cook Time

20

Minutes

Total Time

30

Minutes

Serves

6

People

Calories

42

kcal
Ingredients
Gummy Silicone Mold (or Ice Cube Tray)

4 Tablespoons Agar Powder or 2 Tablespoons Agar Flakes

1/8 Cup/ 30 ml of ACV

7/8 Cup/ 220 ml of Apple Juice

1 cup/ 250 ml of Ginger Honey Tea
Instructions
So, you begin by adding the ACV and Apple Juice together in a pot and bring that to a boil. I decided not to use that many ACV as it can also do some damage when you use it too much and in a concentration that is too high.

Put in the hot Ginger Honey Tea

Add the Agar flakes or powder and keep on stirring in the boiling mixture until everything is dissolved.

When the Agar has been dissolved, you can put the mixture into your mould and let it set. I prefer doing this in the fridge, although Agar doesn't need to be cooled in the fridge.
Notes
I came up with this recipe because I still had some Ginger, Lemon, Honey tea that was already cold and I didn't want to throw it away. For the benefits for ginger, have a quick look at this page, where I explained how to prepare Ginger Honey Tea. I did use lemon in this mixture as well, but I wouldn't do it again next time as the gummies might become too acid.
The Apple juice you can make yourself, but it's also perfectly fine to buy some at the supermarket. Just make sure that there is no sugar added as the sweet taste will come from the honey. This makes it healthier as honey also has some healing properties.
And also, the silicon mold isn't really necessary if you don't want to invest. You can easily make them into an oven dish. You just have to make sure that you use an anti-sticky spray when you take them out of the dish.
It's just as easy as that, making your power gummies! And of course, there is nothing better than making something yourself! And it doesn't even cost you a lot of money. For a mixture of 50 gummies, I just spent something under a dollar. But it all depends on the ingredients you use as well of course.
If you are not such a big fan of ACV, you can also just make regular healthy gummies, which will be our next recipe! They are also great for your kids, as I wouldn't start giving my kids ACV already at a younger age.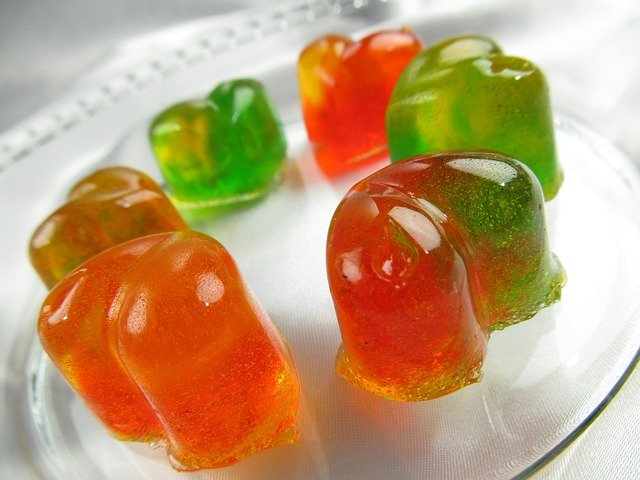 Homemade
Virendra
November 29, 2019
So, this version of a gummy bear is healthy and easy to make. You only need a couple of ingredients. And the best of all is that you can experiment with them as they are not gonna harm anyone. So, it's a great healthy snack for your kids.
Prep Time

10

Minutes

Cook Time

15

Minutes

Total Time

25

Minutes

Serves

6

People

Calories

41

kcal
Ingredients
Gummy Silicone Mold (or Ice Cube Tray)

4 Teaspoons Agar Powder/ Flakes

1 Cup/ 240 ml Apple Juice (Fresh preferable)

1 cup/ 240 ml Tea (I used Lemon Ginger)

Honey to your liking
Instructions
Bring the apple juice with the tea to a boil, add the Agar and stir.

Keep whisking or stirring until everything is dissolved.

If it's not sweet enough after you tasted it, you can always add something to sweeten it up. My favourite is honey, but if you want to go vegan, you can use Agave syrup.

Put the mixture into the mould and let it set.
Notes
There are a couple of other things that I'd like to mention here as well, to give you the best result.
If you don't have Agar, it's also possible to use gelatine instead. This is if you aren't vegetarian of course. For this you need to bring the juice to a boil, add the gelatine, and stir. After that you turn off the fire and put in cold tea.
Agar doesn't need to be put in the fridge as it has a higher smelting point. This means that they will keep their shape even when temperatures are getting higher. To conserve it for a longer time, I would put it in the fridge though.
Of course, if you don't like to spend some time making your own gummies, you've also got these amazing gummies you could buy. I've tried them out for a couple of months and I stopped using them because it didn't feel good anymore that they had to come over from the states on a plane, as I'm trying to lower my ecological footprint.
If you are living in the states though, you might really enjoy them as they are not only about ACV. I've looked at a couple of products before I found these amazing gummies. Other products only have the vinegar without any side products. But these have a lot more than just some apple cider vinegar.
For example, I started using them not just because of the fact that I wanted to give it a go, but I had a blood exam that said that I was low on B12. This is a common thing that often happens when people are vegetarian. Therefore, this might be a great addition to your vegetarian diet.
Besides apple and vinegar, they also add pomegranate and beetroot, which are considered as superfoods!
And on top of all of that (and their great taste), for every jar of gummies you buy, Goli offers 6-months of vital vitamins to vitamin angel! This means that for every payment they'll be getting from you, you'll be saving a child in need of some nutritious vitamins!
That was about it on making your healthy/-er gummies. If you've tried this recipe, or you've experimented with it already, please let me know in the comment section down below what your favorite mixture was.
If you're not a fan of ACV you can try whatever flavors you'd like. So play with it a bit and you might be surprised by the results that you'll be getting!
Bon appetite and Nama-stay wonderful 🙂