New Mexico might be known for its aliens, but it has more to offer than just that. Of course, if you'd like to see some aliens, you might want to get some extra days off after or before your yoga retreat.
And if you just like to get into a great yoga retreat, let's have a look if we've got something that fits you!
3 yoga and meditation Retreats in New Mexico
#1 Women's retreat Truth or consequences
If you never heard about Truth or Consequences, yeah it's a real thing! It's a quaint little town in the south of New Mexico. And even though the environment is quite desserty, it's still really comfortable.
Temperatures don't get too hot, with an average of 88°F or 31°C in July. If that's too hot for you, don't worry, from February to May and from September to December the weather is really enjoyable.
The retreat itself will be focused on women. Which is also why it's called a women's retreat of course.
But don't worry, you can also opt to organize your own retreat at this location!
Mothership Yoga Lounge has four different accommodations available. You can choose a house or an appartment, or a lodge, or just a room. Whatever feels wonderful for you! Or whatever fits in your budget of course.
And another great amenity at this location is that they also have some natural hot springs. With no chemicals added these springs offer you great replenishment.
But back to the retreat itself.
Shayna will guide you through playful yoga classes and besides this there will also be chanting sessions.
The hot springs will often be used too. You'll be having your women's circle there to get an healing experience!
And you'll feel nourished too as all the meals are included. Except for one day where you can go on a day trip into town and choose your own restaurant.
There are many other optional activities, but I'm not going to spoil anything just yet. For that you might have a look at the retreat center's website!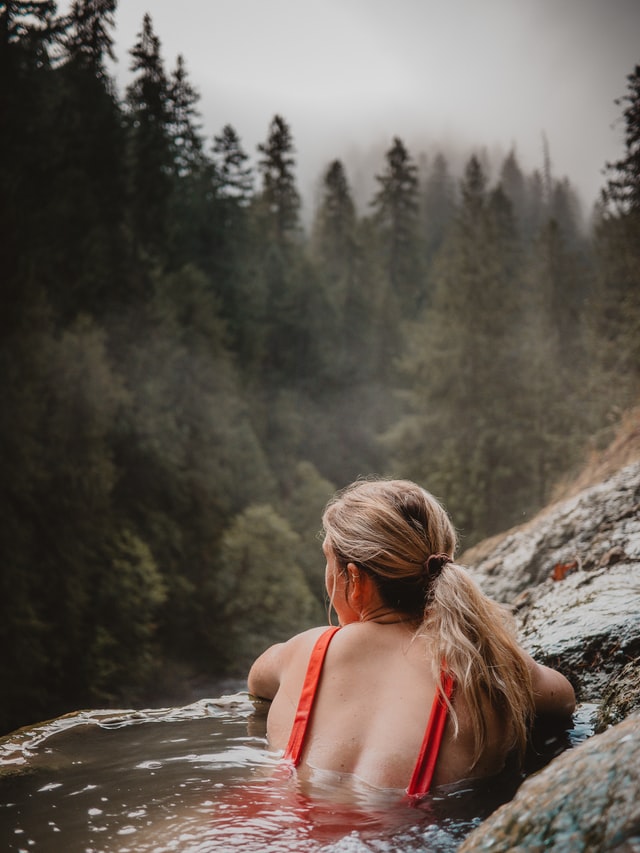 Horse Riding and Yoga Retreat in Santa Fe
If you ever liked to combine yoga with horse riding, then this retreat might be for you.
For five days you'll be guided by Justyn who's not just an experienced horse rider, but she also is trained in Vinyasa and Yin yoga.
There are two sessions a day of yoga included in your itinerary and there are 3 horse riding sessions. You don't even have to worry about the equipment as everything has been taken care of!
There are many other activities in the area, but they aren't included into the price. But they might still be worth checking out. You might enjoy some kayaking.
And it's also easy to get there. The location offers a free transfer from Albuquerque airport! Which is only 40 minutes away!
Zen Meditation Retreat in Santa Fe
Rather than another great yoga retreat, I've got here a zen meditation center for you!
Dates aren't fixed and there are many other things to offer.
So reviewing them is a bit harder, as they have quite some workshops to offer.
The center itself is gorgeous. It has this Japanese zen atmosphere, while the exterior is more like what you expect of a New-Mexican building in adobe style.
The style of zen meditation is based from the Japanese Zazen tradition. Which of course is also derived from Buddhism.
You'll have lots of silent sitting on retreats, but not just that, dharma talks and other talks will be included too. But it all depends on the kind of retreat or workshop you are going for.
That said, there are many great things that the retreat center has to offer for others. They give back to community, so make sure you also check out their giveback programs.