I really didn't want to talk too much about it, but it has to be said again that COVID has hit a lot of religious institutions too. As it wasn't allowed to go to sermons in certain countries, other institutions decided to give do their duty and cease their activity temporarily.
This also happened in the Buddhist community. There are quite some centres that still aren't fully open yet, but I thought about joining those centres in the state of Virginia, to give them some spiritual fame. Not that they asked for it, but just because I feel they deserve it.
I also have to mention, before you go on, I won't be talking about all the different Buddhist traditions. There are way too many and I also don't know all of the differences between each and every one of them. So, if you decide to visit one of these, it might be good to read a bit more about the tradition of their lineage.
Top 5 Centers in Virginia that you must visit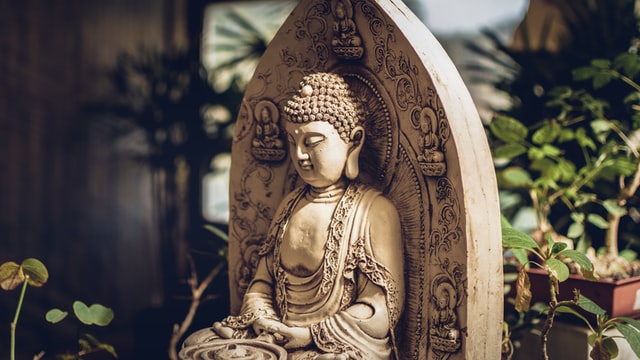 KEAJRA - Kadampa Buddhist centre
Keajra Kadampa Buddhist Center
156 Newtown Road, Suite 2A
Virginia Beach, VA 23462
In the introduction I actually forgot to mention that most Buddhist retreats are donation-based and completely dependent on volunteers. This means that whenever there's some crisis going on they are often hit hard. However, you never hear much from Buddhist centres asking for a relief fund, so they are quite in line with their traditions.
This also must be said from this center. At this moment there aren't any activities. But they are planning to do some teachings on some very exciting topics.
Of course, by the time you reached this article, things might have changed and things might have opened up again. So don't let this stop you from checking out their website.
The venue itself isn't what you probably expect from it. They just rented an office space that they turned into a Buddhist centre. This is the shame of having to rely on donations rather than being supported by the government. Therefore, they might be really grateful if there is any way you can support them.
They also have a couple of free goodies to offer you. You'll be able to find an e-book among them. Just check it out.
This center will be a bit easier to reach as they are closer to a bigger city. Well, bigger is a bit of an understatement. You'll find this Buddhist center at the outskirts of Washington D.C. You can reach it by taking the Yellow metro line towards Huntington. From this stop you can go 30 minutes by foot, or by bus.
The tradition they are holding on to is the Dhammakaya. You can read more about it on their website, so please do if you are interested in knowing more about the different lineages within Buddhism.
The center itself also looks very normal from the outside. If there wouldn't be any signs, you'd think it would be a regular house.
However, when you walk through the doors, you'll be seeing a clean and minimalistic meditation hall that's open for many activities.
They also have meditation programs for beginners twice a week. Which comes in handy if you are just finding your way into meditation. And they even offer yoga classes!
This is once again another center that you must visit if you are in the Virginia area.
Dharmapala Kadampa Buddhist Center
In the smaller city of Roanoke you'll find this meditation center. Like the first one, they are renting office space. This results in a very plain outside. But as you know, it's what's on the inside that counts.
The staff does take a different approach when it comes down to payments. As I mentioned before, normally they survive solely on donations. Here they mention that their classes have a standard fee. Rather than asking for a minimum donation.
At least they don't hide that they need the money exchange for their classes. And prices are very fair as well.
Besides loose programs, they also have a very extensive foundation program. This will deepen your knowledge about Buddhism. At the end you'll also have to take an examination, so make sure you take this program serious, as it asks some commitment.
Alright, you know I told you I wasn't going to explain anything about lineages within Buddhism. I didn't change my mind, so don't worry, you won't find any explanation here.
I did want to message though, that the traditions that they follow are from the same lineage as the Dalai Lama.
The nice thing about this center is that they also have a children's program. Which you won't find very often. If you have kids that are leaning towards Buddhism, they will have a place here.
The center is located in quite a nice suburb of Washington D.C. It's quite far away from the center if you use public transportation. So if you just go for a service, you might have a look how to get there faster.
Below you'll find a video of one of their meditations. Check out their YouTube channel if you want to check them out first. They have many lectures online.
As you might hear from the name already, this center is a little bit different. This one is a monastery, meaning that there are monks on-site that are staying at this place. This involves that even outer aspects are a bit different. Ergo, this center really looks more like a Buddhist Center on the outside.
Activities are a little bit different as well. In previous centers they were more talking about sermons or weekly services. You know, like when you go to church every single week.
This center is different in the sense that you can taste the life of a monk. You can decide if you stay just for the day, or you can stay for up to two weeks as a beginner.
This will make sure you go very deep into the Buddhist practice.
If you are into this, make sure you check their website, it's visually really stunning. And has a lot of information. Too much to explain here.