California here we come! The summer is almost over and we are slowly heading towards the fall. This means that the weather will be changing as well and temperatures will be suiting again for some hiking!
In this article I'll show you 5 great hiking and yoga retreats that you have to attend. That is if you are a fan of the combo yoga and hike of course.
And I do have to mention that some yoga before or after hiking can do wonders for your body.
There's nothing better than a great stretch after or even before doing some exercises. This is great for preventing injury, but also to make sure that you're not too sore the next morning.
You'll be hiking for a couple of days, so it's best you take your precautions.
Let's have a look now at what California has to offer!
Meditation, Yoga And Hiking Retreat in San Diego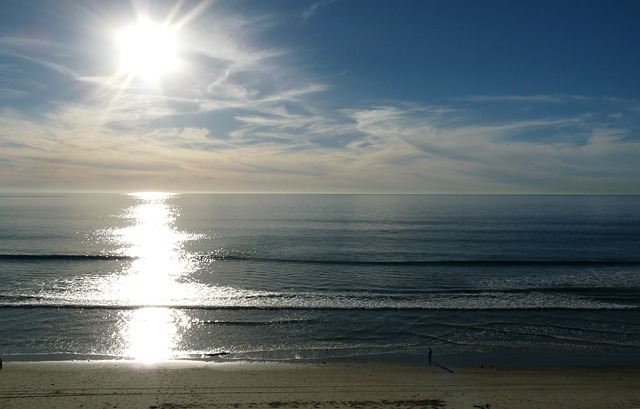 Yoga Bloom Wellness
Prices start from US$ 3.499
Available All-Year-Round
Have you been wanting to hike along the water? Then this retreat will be definitely something for you.
The center is located near the coast, which will provide you with lots of activities to do other than hiking as well.
Within your package there's even a SUP-session included.
Because this retreat is available all-year-round, they offer their hikes in the morning. You know, to make sure that you can also enjoy the hikes in the summer.
The great thing is that they are optional. So if you don't feel like going on a hike one day, you can sit it out. And then you'll still be having a full morning of activities to participate in.
As mentioned before, included in their activities are some paddleboarding, and daily meditation and yoga sessions as well.
The afternoons are for your own account. You can decide if you'd like to keep them quiet with a book or some contemplation, or you can explore the town.
The center itself is located in Carlsbad, San Diego. As you won't be in the big city you'll be having a bit more options. You can stroll into town and have a coffee or tea there, or you can go for a swim at the beach. There's something for everyone!
The accommodation itself exist out of a private studio which will be able to host 2 people. So bring the person you love and enjoy the retreat with you!
Adventure and Yoga in Joshua Tree National Park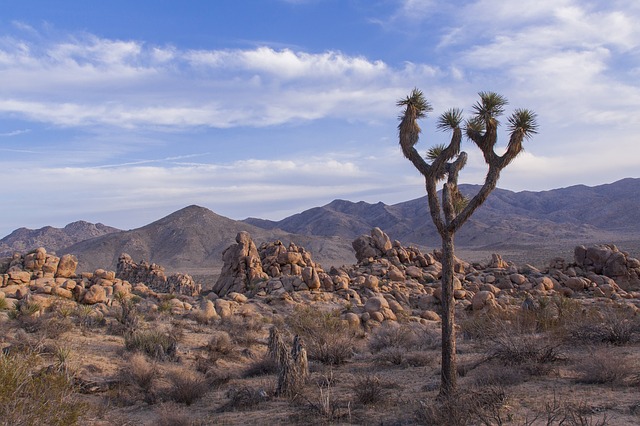 Whitney Base Camp & Climbing School
Prices start from US$ 385
Dates: Nov. 13th – 15th 2020
            March 5th – 7th 2021
If you are really adventurous, why don't you pick this one then?
You'll be camping in a tent in the midst of nature! Joshua Tree National Park is absolutely amazing to visit and stay at.
Just a little side-note, if you don't like to camp, there are some hotels and houses in the area that you can book. This way you can still enjoy the retreat, without compromising on your luxury.
The only sad thing is that this retreat will only last for three days.
Besides yoga and hiking there are some other activities involved as well. Hence why I'm calling it an adventure retreat. One of the other activities that you'll be doing is rock climbing.
If you've been a fanatic yourself of climbing, then you might want to get out of the artificial wall and try climbing a real one!
And if you are a novice, you are more than welcome as well. The group will be divided into two. A beginner's group and an intermediate group. This way you'll be explained the ins and outs of rock climbing if you've never done it before.
Camping and climbing equipment will be provided for you. If you don't want to take your own that is of course. Which actually would be really helpful if you don't want to pay a lot of excess weight while flying.
Enjoy now the spectacular views that this retreat has to offer!
Go Pink Hiking Yoga Retreat at Big Bear Lake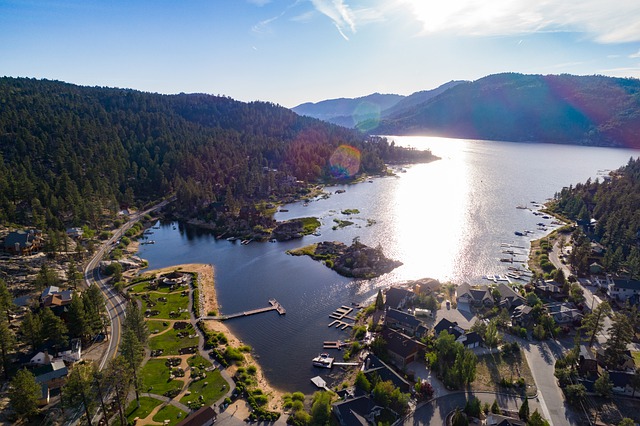 Yoga Bloom Wellness
Prices start from US$ 1.699
Date: Oct. 3rd – 8th
This one is truly something special and targets a specific group: Women who've been affected by cancer. And if you'd like some support, you can take any of your female supporters with you (your mom, daughter, sister, best friend, …).
It's amazing to see a retreat like this happening in a magnificent place as well. We all know that yoga connects your body and mind again with your soul, meaning that this can be a great healing experience.
And even if you don't believe in the effects yoga can have on someone, this retreat can also be a great way to just have some fun or connect with other women who've gone trough what you've been through.
The style of yoga that will be most utilised is restorative yoga. This is a style where you'll be using a lot of props to feel supported during your practice. It actually works on the nervous system, as within the yogic science it's believed that every illness comes from a type of stress.
During this style you'll be completely relaxed to give you the energy to go through whatever you'll be facing!
And on top of that, there are also many other activities to participate in. You can go on a daily hike, or they'll also be offering some SUP excursions. Of course, you can always opt out of these and decide to stay in the jacuzzi for the whole day!
On this retreat you won't only be focussing on healing, but you'll also be connecting and relaxing.
Hike and Yoga Retreat in San Francisco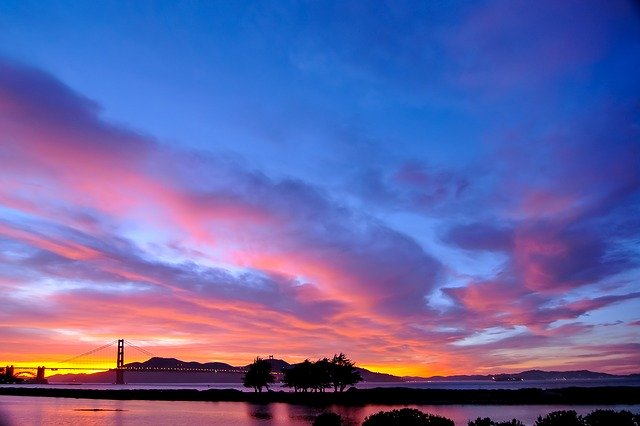 The Coast Ridge
Prices start from US$ 3600
Available all-year-round
This retreat center has a great program to offer in the bay area. They have a 4-day reboot retreat.
During this retreat you'll be offered a daily yoga session and after that you'll be going on a challenging hike.
This retreat is probably for people who don't mind reaching their limits as the hikes will be 5-hours long.
But don't be worried, in the afternoon you'll be getting a relaxing massage which is included in the program!
And after that massage you'll be getting ready for a complete workout with a professional personal trainer.
It's great to see how well-balanced this program is, as after dinner you'll be getting a very relaxed activity again. This can be a cooking workshop, or a mediation.
All meals are included within this package as well, and so are your hiking snacks. So make sure that you bring suitable footwear, a backpack and some other equipment.
On their website they'll have a lot of information available about what to bring, so make sure you check that out before you leave!
Yoga and Hike in San Luis Obispo
Sagrada
Prices start from US$ 895
Date: September 4th – 7th
This is the last retreat I will talk about, and I truly hope that after this one, you'll have enough information to choose the one that fits for you.
This retreat will be led by Aaron Ogden and will be featuring live music from Tony Khalife.
Don't worry if you've never heard about these names before though. It's just nice to have some live spiritual music while you are meditating or doing your yoga practice.
And besides that you'll be hiking as well of course.
The program itself is well-balanced too, as you'll get a meditation or walking meditation in the morning, after that you'll be hiking. And after lunch you'll be having some free time before your next yoga session.
During your time off you'll be able to enjoy the salt water pool, the magnificent garden, or just a cup of tea while you are reading a book.
And if you'd like, there's also a great acupuncturist available for an extra fee.
Calculate your ecological footprint
Curious about your carbon footprint? With this free tool down here, you can calculate how big your footprint is. 
If you'd like to compensate this and give back to nature, read this article here on how.