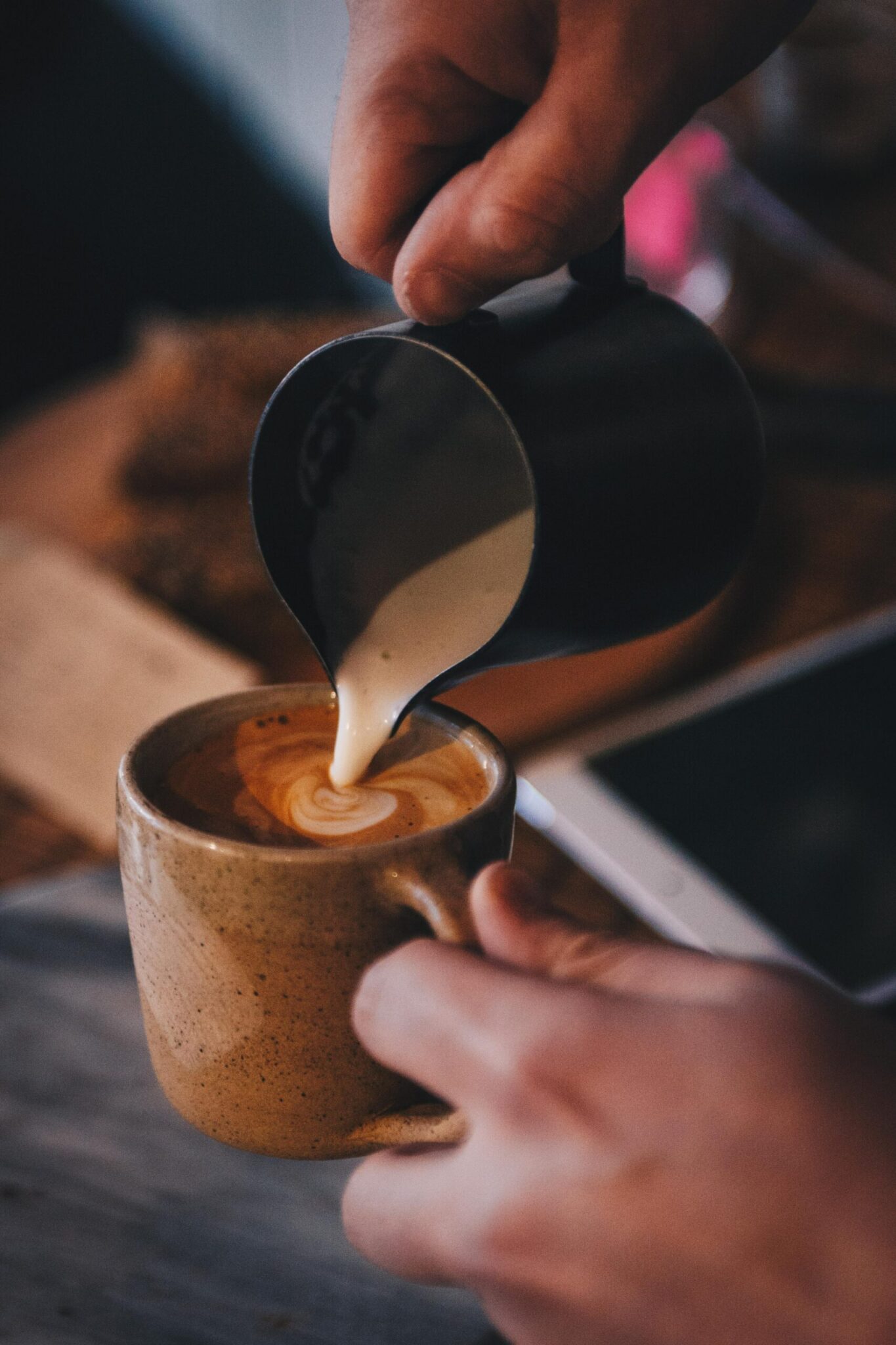 For those who lover their plant based milks, you might wonder, is it worth making your own at home? Well, you don't have to try to see if it's worth your while, I've done it for you!
In this series on "Is It Worth Making Your Own" I try making my own foods that gained in popularity over the past couple of years. It used to be really worth making your own homemade products, but I discovered that sometimes it's actually easier and cheaper to buy it.
We've already looked at nutty butter, tofu and some other things as well. But now, we'll have a look at plant-based milk.
More particularly, we'll be looking at Soy Milk and Oat Milk.
And of course, In the end I'll be judging three categories:
To make sure that you get a good view on the worthability of making these milks at home.
how to make your own oat milk
Something everyone has at home: rolled oats. Therefore, you might assume that it's amazing to make yourself at home. Well, let me be the judge of that. Let's first start with the recipe to give you a good look at how to make it!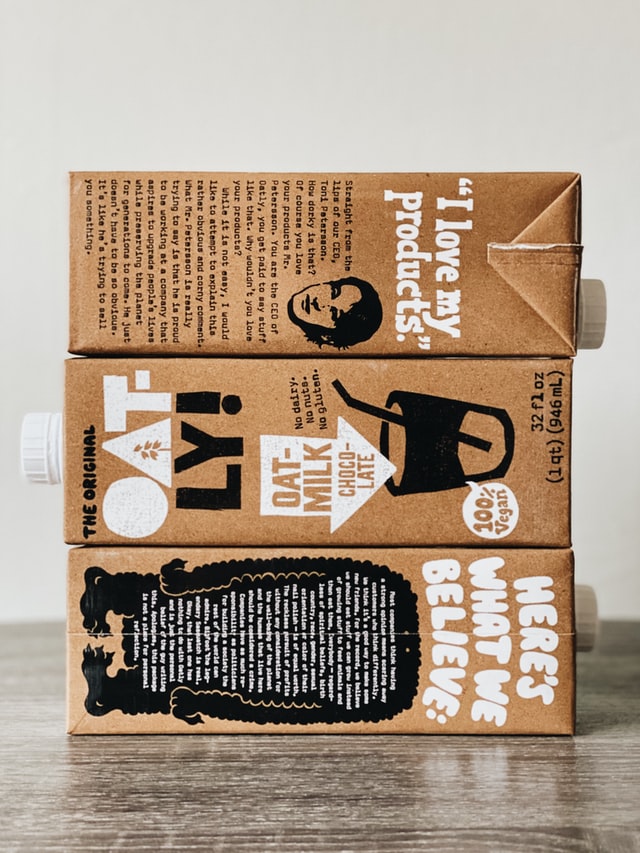 Homemade oat milk
With just a couple of ingredients you make a big batch of oat milk. Of course, you can always lower the weight and amount of it if you need less. If you have a nutri bullet thingy, you can even make one portion at a time.
Prep Time

30

Minutes

Cook Time

10

Minutes

Total Time

40

Minutes
Ingredients
1 cup/100 g rolled oats

3 cups/ 700 ml water

extra hot water to cover oats
Instructions
Optional: If you want you can let your oats soak first. It's said that this takes away the slimey texture in the end. I've done both ways, with soaking and without, and saw no difference. So, it's up to you if you'd like them to soak for 30 minutes in warm water.

Drain if you have soaked the oats.

Put the water and the oats in a blender.

Blend on high velocity for about 1 min 30.

Sieve the milk, if you have, with a nut bag to make sure there's no residu of the oats in the milk.

Save the milk for about three days in your fridge.
Notes
And this is the easy process of making your own oat milk!
You can add some more things if you'd like to add more flavor into your milk. You can add dates to make it sweeter, or you can add vanilla essence for a nice twist. I even added strawberries once to make a strawberry drink.
Is it worth making your own oat milk?
Overall I'd say yes, but let's have a closer look at my previous criteria to see if it's worth it for you personally!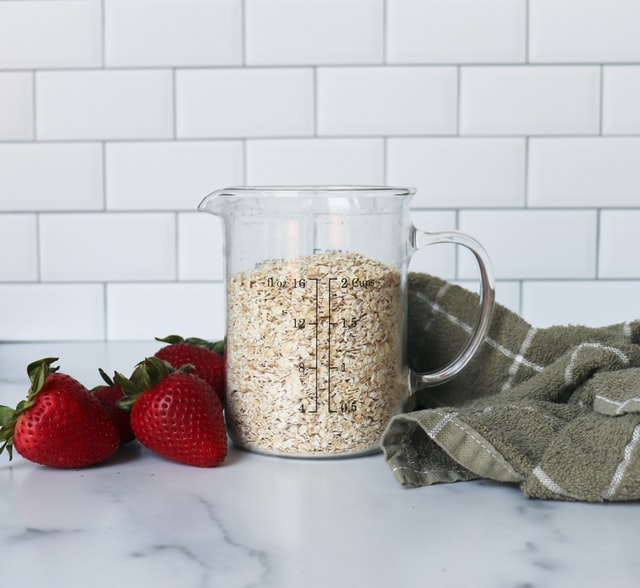 Alright, I've already mentioned that it's worth making you own oat milk. But I do have to mention that this is not because of the taste.
The taste itself is quite blend. Especially if you don't add dried dates or vanilla essence.
I made the huge mistake of making oat porridge with oat milk…
It was like I was eating plain oats. It was an overload of oat flavor.
However, if you want to make sauces like a white sauce, this is amazing. Because the flavor is so neutral, it's really great to use in your cooking.
And this really wasn't possible when using store-bought milk, even the unsweetened one.
And don't forget, this is all natural, so there are no other preservatives or coloring added.
Regarding the price, it's absolutely worth it.
A package of rolled oats costs you more or less a euro. This package can make you up to 10 regular sized bottles of oats.
The price of oat milk at the store isn't that expensive but it still costs you about a euro per carton of milk. So it's a lot cheaper to make it at home.
Also, oat milk in general isn't always gluten-free as often oats are made in production lines where they also process wheat.
With making your own oat milk you can easily buy some gluten-free oats to make your gluten-free milk.
This is gonna be really fast: can you go to the store and back to buy a packet of milk in 15 minutes?
If not, it might be worth making your own oat milk! Because that's all it needs!
So, yeah, it is worth making your own oat milk. Although, if you are looking to add some extra flavor it might be good to assure that you add some extra things to it. If it's just for cooking, this will do perfectly.
How To make your own soy milk
In my article on how to make tofu I've already explained how to make soy milk. So I'll just copy and past it here for you to enjoy.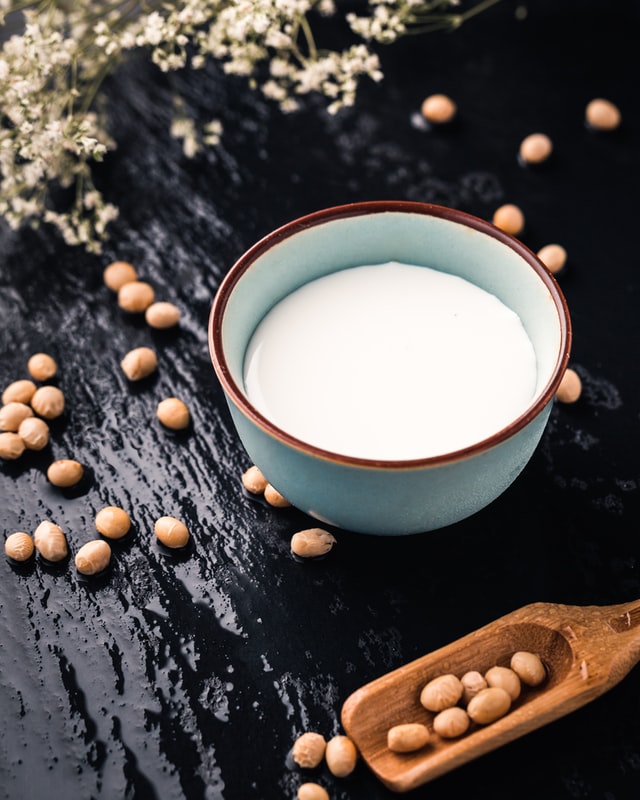 Prep Time

8

Hours

Cook Time

30

Minutes

Total Time

8.3

hours
Ingredients
1.5 Cups/ 300g of Soybeans​

8 Cups / 1.8l of Water​
Instructions
The first step is going to be a little tedious already. You're going to have to soak the soybeans for 8 hours into water. This is not the water from these 8 cups though. Just in case.​

Drain the water​

Put the beans into a blender​

Add water and blend​

With a cheesecloth and sieve drain the water out of the crushed beans into a pan that's big enough​

Squeeze the bean residue really well​

Boil the liquid you've got out of the beans and keep on a simmer for about 20 minutes. Make sure that you stir frequently​

And now you've got your own soy milk!​
Notes
You'll see that after these 8 hours your beans will have swollen a lot, so be sure that you put them in a big bowl.
Most blenders won't be able to fit all of the beans at the same time, so make sure that you add the beans and water gradually.
If you don't have a cheese cloth at home, a kitchen towel will do too. I've bought a cheese cloth though and I do have to say that it really saved me a lot of frustration. These cloths are a bit smaller and easier to handle. And they only cost a couple of bucks!
This soy milk will be a lot different than your processed soy milk, so make sure that you get used to the flavor in the beginning. If not, you can always add a sweetener.
Make sure you let the pan cool down first before you put it into the fridge. The milk will stay good for about 4 days.
Is it worth making your own soy milk?​
Every time I make tofu I also have to make soy milk. And every time I make the mistake of tasting the soy milk.
The taste is really not that great, so because of that reason I wouldn't do it myself.
You might be able to add some other things like agave syrup or other sweeteners to your liking, but the flavor is quite bitter to my taste.
Not the best taste to be honest.
Cost effectively it's not such a bad thing. For the amounts of beans you've got, you make a lot of soy milk.
Soy beans cost about the same price as a can of soy milk. About 90 cent it is for the amount of soy beans in this recipe.
However, with this amount of beans, you make about 8 cups of milk.
Is it worth it? Not that sure just yet.
Making soy milk is a bit more time consuming than oat milk. But let's not make that comparison as they are quite different from each other.
The eight hours of soaking I won't include into this category, as you don't have to actively do something with it.
The only thing is that you might need to weight a long time before you can actually use the milk. After boiling the liquid, you can use it of course, but not if you want it cold.
Other than that, it will cost you about an hour to make.
Not too bad, but also not too great.
Would I say it's worth making this soy milk at home?
I'm still not so sure. Just because of the taste I'd say no. And all other factors aren't really conclusive enough to say a strong yes or no.
I only use the milk to make tofu, but never ever do I make my own milk to drink as I found it quite disgusting…
It's up to you! Do you like soy milk better or do you prefer the oat milk?
I do have to say that I'm still quite inconclusive when I look at both plant-based milks.
Cost-wise I'd say that oat milk has a huge advantage as it's massively cheaper than any other type of milk. I think it might be even cheaper than cow milk.
So in that way, it's highly worth it. But then… It lacks a bit in flavour.
And I have made quite some recipes with it, like pancakes and waffles, and even a great bechamel sauce.
So for these things, it's amazing. But then I also combined it with porridge and it made it really nasty.
So, it's up to you to decide what you want to do! You've got my opinion, but don't let that stop you from trying out yourself.
Except when it's the soy milk. I really advise against making that yourself.