I've never been a really big fan of watching online videos online about yoga. But I do have to say that it's better than nothing and the guidance they offer is going to be great for your own personal practice. I think I've probably tried them all out already and there are way too many to review, so for this article I picked Gaia and Yoga Download. Already a small hint before we begin, they both were actually my favourites so far.
What Does Yoga Download Have to Offer?
This one was fairly new to me, because I got a bit tired of the teachers that I've been watching on Gaia and I wanted to mix it up a bit. I used this platform for a while about a year ago and if it wasn't for my empty wallet, I still would've been with them now ;).
Yoga Teachers
They've got over a 50 teachers making videos for them and even though I didn't know any of those names, the videos that I watched (and practiced) were of a very good quality with great vocal cues to get you through your yoga practice. Of course, this is always depending from teacher to teacher, and I didn't watch all of the videos as I would probably need a couple of years to go through them all.
Another great aspect is that they often do a free Live Yoga Stream. This is also something that I haven's seen very often on any other platforms and it creates a bit of a community, which you normally won't have if you just do your online yoga. And besides that, it's often free, so if you aren't that sure yet, just check it out before you pay.
Yoga Classes
Having this many teachers means that they also have a lot of different types of yoga. And I'm actually quite pleased that they also offer Kid's yoga. Finally you can put your kids in front of the television to keep them busy, while they are raising their awareness. It's not something that a lot of platforms offer, it's even the first time that I've seen it. So it's fair to say that it's also very kid friendly ;).
It's a bit hard to talk about all of the yoga classes there are to find, so I can only say that I really liked the classes that I did. What I am able to add is that they are also very professional made and of good quality. There are mostly just a couple of people, or just the teacher. Which is perfect to have a focus point.
It seems like it should come natural that the content they are presenting you with should be very professional, but well, not everyone thinks the same about that.
Another great thing they offer as well are packages of certain videos. If you don't want to be stuck with a subscription, you can always decide to buy a series on a certain topic or single videos. I really wouldn't recommend going for single videos as they range from US$ 5 – 10. And a 30-minute yoga class for 5 dollars isn't that expensive, but it will add up if you are buying them regularly.
Yoga Classification
Another thing that I absolutely loved about Yoga Download is the way they classify their yoga classes. Well, you've got your normal classification of course, which is: Beginner, Inter-Mediate, and Advanced. But besides that, they also have their own Intensity Meter. Here you'll find classifications like 'Aaaah' and 'Bring A Towel'. In a very humorous way they let you know what to expect from your yoga class.
It might seem like something quite small and neglectable, but they are really supportive as well as sometimes you'd like to know if you are going to break out in a sweat. Because then you know that it might not be a workout to do in the morning before going to work...
Yoga Music
Another great aspect about Yoga Download is that they also offer music on their platform. It is a nice feature, although I feel that with Spotify and Apple Music you'll get more music. But it's nice that they also support artists that aren't that known and give them a space to shine.
Pricing
Yearly Subscription: US$ 10/ Month
Monthly Subscription: US$ 12/ Month
What does Gaia have to offer?
Gaia, I still remember the time they first launched their platform, like ages ago! Alright, I can't really remember when they first launched and I'm not going through my messy paperwork to find out when I started my subscription... Anyway, they've got a lot to offer, let's have a closer look at them.
Yoga Teachers
As they were one of the first yoga platforms, they've got a couple of world-renowned teachers like Rodney Yee and Bernie Clark. But other than that, their range of yoga teachers is quite low. Which is a great thing if you have a hard time choosing the perfect teacher for you. But for those who are looking for a big range of different yoga teachers, it might be a challenge.
That said, they do have a teacher for a lot of different yoga styles, so you can always decide when or which yoga class you'd like to take. They also regularly update their content, making that you've always got something to look forward to.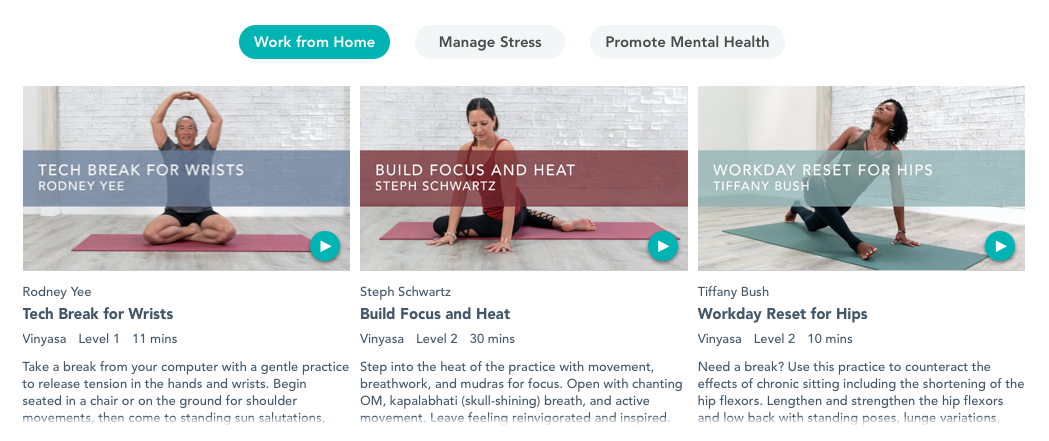 Yoga Classes
During the last couple of years they've really improved a lot with their content. I do have to say that I think there was a bit of a lack of high-def videos in the beginning, but they've made up for that now. You still can find the older videos though, so don't be surprised that you can't watch all videos in HD.
And as I mentioned before, they've got a lot of styles to choose from, but that's not where it stops. What I particularly like about Gaia is that they don't just offer Yoga Classes. They also have some amazing movies, clips and podcast about just anything. Well, anything considering yoga and meditation of course.
It makes it a very holistic platform. So whenever you hear something about Ayurveda or meditation in one of the yoga classes, there is a big chance you'll find a documentary about it on Gaia. Which makes it kind of the Netflix for spirituality.
Yoga Food
Another great thing about Gaia is that they kind of have their own food channel. We all know how important food is within the yogi lifestyle, making it a bit hard sometimes to find inspiration, or even to know what is good for you and what isn't. There are a lot of videos available that will explain more about food and how to prepare it.

I particularly loved the videos with David Wolfe.
Pricing
Yearly Subscription: US$ 8.25
Monthly Subscription: US$ 11.99
What Platform Would Be Best For Me?
Now, we've talked a bit about both of the platforms let's put them both together and see how they are performing next to each other. And of course, let's have a look which platform actually would suit your needs better. I believe both platforms are really good, although, there are a couple of things that might differ for other people.
Content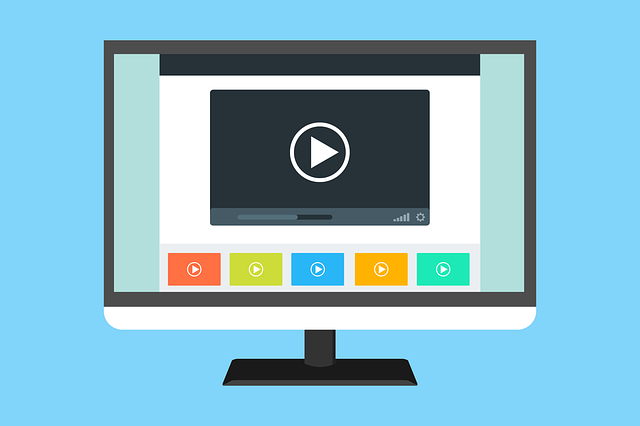 Regarding the content (videos), there are different groups that can be created. First of all we have the group that is merely into yoga and wants to use their subscription entirely to practice yoga. The other group is the group that's actually looking for something that is more all-round and can serve different purposes.
Well, for the first group, those who are just into yoga, Yoga Download is by far the best platform for you. They have way more content for you available and also a lot more yoga teachers. The chance of not being able to find someone suitable for you is almost non-existing.
For those who are looking for more than just yoga and who are looking to expand their horizon, we've got Gaia. As I mentioned before, Gaia offers not just yoga classes, but they also have a very wide range of documentaries available. Going from conspiracy-theories, all the way to informing you about the history of meditation. There is absolutely something for everyone here. But then again, they have less yoga teachers.
Pricing
When it comes down to pricing, both platforms are the same on their monthly subscription. Well, technically Gaia is 1 penny cheaper, so if you are really looking to save 12 cents a year, then you should go for Gaia. Of course, they both have their yearly subscriptions as well. And that's where the big difference lies.
Gaia is as cheap as 8.25 dollars a month if you decide to take the yearly subscription. Of course you'll have to pay for the whole year in advance for that. And Yoga Download will cost you 10 dollars a month if you go for the yearly plan. For those who are saving some money for the future, this will save you 21 dollars if you pick Gaia over Yoga Download.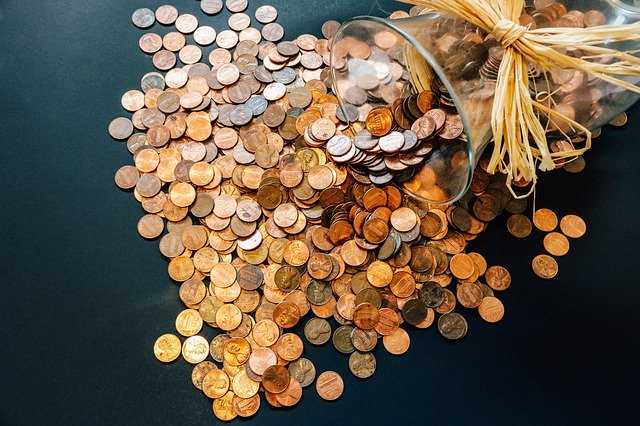 Interface
Now, this is a bit personal, so this is not really based on some great facts or scientific results, this is my opinion. Yes, I know, I can also make some judgements as a yogi, but it will be fair and square!
Now, regarding the looks and usability of the websites, my favourite is Yoga Download. I think this mostly is because Gaia has had this look for ages now and there is not so much new about it anymore.
And as I mentioned before as well, the way Yoga Download classifies their content is absolutely amazing (and funny). This also means that their usability is a bit better as you know what you'll be getting before you even start your video. There's nothing worse than clicking on a video, hoping it's a very mellow practice and then to find out you're sweating as hell.
Conclusion
Well, that was about it for these two amazing platforms. Overall I have to say that my favourite is Yoga Download. Which is a bit sad to say as I've been with Gaia for a longer time, but I can see that Yoga Download is actually newer and has more content to offer. And I assume that this makes it easier to stick with them for a longer time, rather than watching the same yoga routines all over again.
Nama-stay wonderful everyone!