The position of the woman has been changing drastically in the last decades. This is a good thing as awareness is coming that women are equal to men. We still have a long road to go, but I hope I will live to see the day that all over the world all women are equal.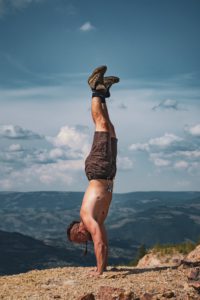 That said I'm not here to talk about women, but I want to talk about us men. This change in mentality also influences us. Because where does that leave us? For centuries, we have been made to believe that we have to be the provider of the family, the tough guy, the rational one, etc. But truth is, that we have a long way to go as well to even be equal to women in all kinds of aspects.
This is the reason why I've been looking at some yoga retreats just for men! To provide a space for some masculine sacredness and for men doing yoga. A safe space where men can discover who they are and what this new change of position might mean to them.
Mixed vs. Men's Retreats
You might wonder now what the difference is between men and mixed retreats. The big difference here is that it's not only about self-development as a person, it's also about self-development as a man. Women and men are facing different challenges when it comes down to spirituality. As you already know, we have both a male and a female part inside of us (energetically). This means that women mostly need to get in touch with their male side (rationality, strength, …). And that men, in general, have to get in touch with their female side (emotion, empathy, …).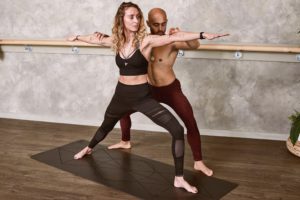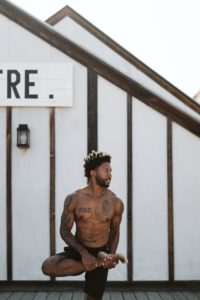 This is not something very static of course. Everyone is different and it's more about developing the aspects within you that you'd like to work on.
I would even suggest men to go on a men's retreat first. This is because you'll get in touch with your emotional side, and when you are with women you might still feel then need to hold back. This comes from the conditioning within men that we have to be strong against women.
Retreats for Men
When I went looking for retreats for us men, I've been keeping an eye on a couple of things. It wasn't easy as there aren't that many yet, so the list is smaller than normal. This doesn't mean the other ones aren't good, it's just that they didn't fit into my criteria at this moment.
If you don't find something in here that suits you, I'd suggest you visit this page for all the men-only retreats there are.
The criteria that I had, were the following:
– No nudity;
– Minimum 5 days;
– Inclusive for all men
Bali, Indonesia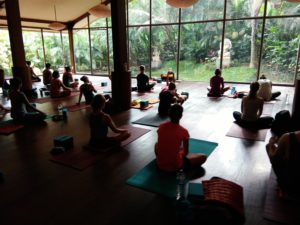 This retreat for men will be 5 days long and you'll be staying here for 4 nights. Bali has a lot to offer besides the retreat, so it's easy (and not that expensive) to extend your stay a little bit if you'd like. It might also be nice to do this retreat when you are traveling through Bali and you'd like to have a little intermezzo.
Within those five days, the program is quite intensive, but that's what I like about a retreat. You won't only do yoga, but you'll also do Qigong, martial arts and some excursions! What I love about this small retreat is that they go deep. You won't only do the classes, but you'll also have some guidance during your stay. And I say guidance here rather than talks as guidance is going way deeper than just having a chat.
The retreat will take place in the city Ubud and prices start from US$1,150, if you'd like to know more, click here for more information.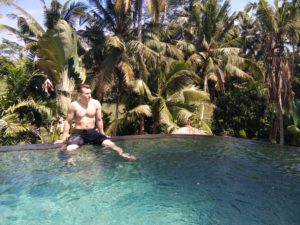 Serifos, Greece
One of the remote islands of Greece you'll find this charming retreat for men. Getting there will be an adventure at itself as there is no airport on the island. For that you'll have to take a ferry. Of course, when booking tickets, it would be good to contact the retreat leaders to give you advice on getting from Athens to the island. And if you are lucky you'll already be able to get some company from your fellow retreat-participants.
This retreat will be centered on the heart. And I know, it sounds kind of corny for us men. But isn't it about time that we consider it might be good to think about our feelings too instead of acting like we don't have them at all?
This retreat is all about connecting to yourself and finding the things that you love. Whether it's loving for a person or just basically starting to love yourself as well. There are so many things us men still have to work on and let's start by doing it at this retreat!
California, USA
This one is just a short 3 day retreat, which means it's an excellent retreat for the busy men out there. You'll always find some time to schedule three days off.
This retreat will take place in Ojac, California and is fully catered with amazing vegan meals. This way you'll be able to focus on your own practice and you don't have to worry about anything else.
The lessons that will be given are kundalini based. This yoga style is considered to be the most spiritual among all the other styles. This because it's all about awakening the kundalini-energy. The Kundalini energy is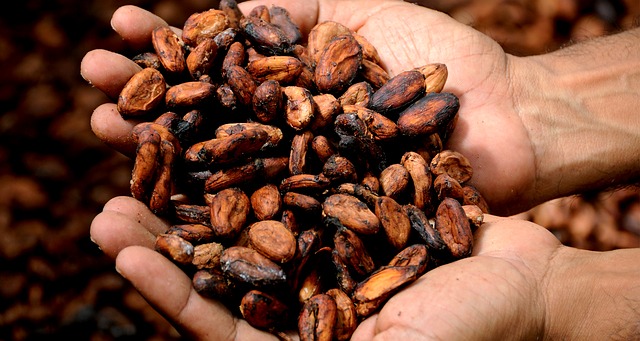 considered to be one of the most powerful energies inside your body. But we'll talk more about that in a different article.
Another great thing at this retreat is that you'll be taking part at a cacao ceremony. This is a ritual that has been around for thousend's of years already and it might shock you that it has actually nothing to do with chocolate. As you'll be drinking the pure form of cacao you might want to be aware that there is no chocolate-taste at all, just a fair warning ;).
For more information about this retreat, click here.
Sussex, UK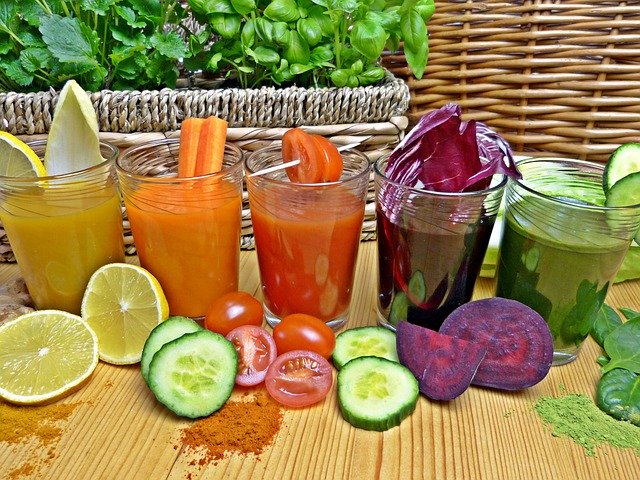 If you'd like to go really deep, then this retreat is really something for you. They work as hollistically as they can. Not only do they offer yoga, but it's also a detox retreat for men. And that's not all, they also offer coaching and NLP-sessions during the retreat itself.
During your free time you can make use of the sauna, or you can work on your shape at the fitness center. They offer it for free, so you'd best make some use of it ;).
Oh, and another thing, they are offering this retreat once a month for five days long, so pick the month that suits you best!
For more information about this retreat, click here.
Gay Retreats