The murder of JFK might be one of the greatest events that took place in Dallas. But don't let that stop you from going here.
It's been a while, and since then the city has grown a lot.
That said, I'm not going to talk about things you might be able to visit. That's basically not what you are here for. But let's have a quick look at some of the best yoga studios to find in Dallas.
And after that, we'll have a look at some vegetarian food. Even though you don't really put Texas and vegetarian food together, they do have some options available!
Yoga Studios to Visit in dallas
This center is located next to Craddock Park. And is easily reached by taking bus 31 (Direction Bachman Station or Downtown Dallas).
That said, let's take a little look at the studio itself.
Dallas Yoga Center has been around for 30 years now. And it's been a big part of the yoga community of Dallas.
Of course, since then, it has grown a lot! With over 20 instructors at the moment.
As they have quite some instructors, they offer a really wide range of yoga classes. From therapeutic to yoga nidra. Whatever you are in for, you might be sure you can find it at this studio!
And they don't just offer yoga classes anymore. They also offer mindfulness groups. And if you like to get deeper. For both yoga and mindfulness, you can even take a teacher training course.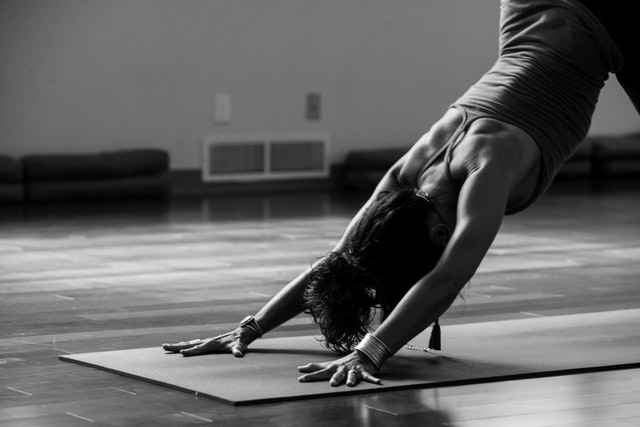 The next one is for the hipsters among us. Alright, not really, it's for everyone. It's just that this is quite a hip place and therefore it might be quite popular.
On the outside it might not look like it, with chains like Subway surrounding the studio. But this hot yoga studio doesn't just offer yoga in a warms space.
You can also do a Vinyasa flow, Pilates and Yin yoga. Therefore it might be good to get a subscription if you are not traveling around.
Getting there might be a bit harder as a traveler. This yoga studio isn't located downtown and is actually quite far from the center of Dallas. This might make it a bit harder to reach this one if you are dependent on public transportation.
This studio also offers a 200-hour teacher training course. This course will be focused on Hatha yoga and Vinyasa yoga. It's a shame that they don't offer the course for hot yoga.
With a dozen of yoga instructors, this might not be the biggest studio. This doesn't mean that this is a bad thing though.
Smaller studios make sure you get a family vibe. With less instructors, the bigger the chance you get to bond with them.
Their pricing is also super fair. So make sure you give them a shot.
Due to the corona virus, they've taken their classes online for free. They've uploaded quite a lot of video's on YouTube. So make sure you check them out before you go on your trip. You can already pick your favorite yoga teacher before booking your class!
Places to eat in Dallas that are vegetarian
This is not the high-end of vegan food. But if you are looking for a quick bite, this will do!
All of your favorite vegan comfort food at reach.
From Tacos to Cauliflower bites.
A great choice for after your yoga class to comfort you even more. Just make sure you don't eat before doing yoga, this might give you some troubles during your yoga class.
Prices are between 10 – 20 US$ for your entire meal. This includes drinks. So, great for when you want to get on with your trip, rather than spending it all on eating.
As you might hear it already, this is a more exotic vegetarian restaurant. At this Indian restaurant you won't find meat or fish.
Not just that, but it's been the longest running vegetarian in Dallas. With 37 years on the counter, they know what they do. And they still put a lot of effort in pleasing everyone by going vegan!
The restaurant serves their food buffet style and this is also how you pay. For US$ 20 you have eaten quite a lot of food (drinks included).
Alright, if these two restaurants haven't done the trick, let's take a look at this final one.
Goji cafe can't be missed as they have quite a lot to offer. From Asian cuisine to American cuisine. There's something for just anyone.
Well, except for meat-eaters, as they are completely vegetarian.
Make sure you use their meat substitutes like the phish and fries. Or even their vegan steak. Maybe you can even take one of your skeptical friends with you to make them change their mind about vegetarian food.
So, this is about it. If you are traveling to Dallas, make sure you visit one or more of these establishments. And don't forget to come back to us to share your experience!
All that rests me to say is:
Nama-stay wonderful!