I remember when I was a kid that traveling was a big thing, as we weren't used to it and only went abroad once a year. Times have changed and people are getting the hang of traveling more and more. That's for a normal holiday, but what about going to a retreat? What the heck do I need to bring on a yoga retreat/teacher training?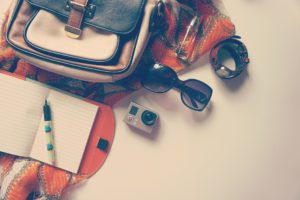 Read along and you'll find out ;).
Preparation
If you are reading this article, chances are big that you've just booked your first yoga retreat somewhere. Or you might be thinking about booking one. But what after you have booked your retreat?
Now the preparation starts. I'm going to explain more how to prepare yourself for when you are going on a retreat. It doesn't only depend on what retreat you are going on, but also where you are going. As retreats are mostly lying somewhere remotely, you will have to prepare for that as well.
Length of the retreat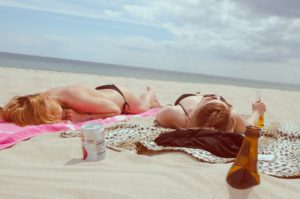 So first of all, what to pack depends on how long you are going to stay away. If the yoga retreat is only for one week, like the Portugal retreat, you don't have to bring that much. It's always good to check at the retreat place what they already offer themselves. If they have their own mats that you can use (which most retreat centers should have), that's already something that you don't have to pack.
If you do need to bring a mat, check this article about a yoga mat for on the go.
So, what you'll typically need for a one week retreat:
Clothes/ Loose clothing for your yoga sessions (also don't forget to check what the weather will be like!)
Bathing clothes if there is a pool available
Some pocket money if you'd like to buy extra things or if you'd like to book a massage or something (if available)
Toiletry (medicine bag, just in case)
Proper footwear for the location
If you are in nature: things like tick-removers can come in handy
If you are staying for a longer period of time, it will be good to check if there is a washing machine available or a dry cleaner in the area, as you'll probably wouldn't be able to bring your whole wardrobe with you on your travels. If there isn't, then it might be handy to bring some detergent with you to do a hand wash. You can easily find some blocks of soap especially to wash your clothes by hand.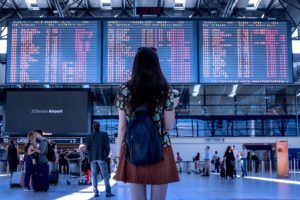 Another piece of advise, if you travel by plane, make sure your luggage doesn't exceed the weight limit, as it might get very pricy to have an excess of weight with you (and this is something I've experienced myself).
Location of the retreat
Also, the location of the retreat is quite important. As I said before already, if you are going into the nature, it might be handy to take things with you appropriate for the location. Heels won't serve you when you are on a hilly, sandy location, so it's best to leave those at home. Flip flops in the city or a rainy area? Don't think so.
There are some things to think about when you are packing to travel abroad. So if you are leaving your country and maybe even your continent, there are some things to do. Make sure that all your documents are in order. Some countries will need you to have a document that won't expire within the next six months. So check that date on your passport before going to the airport (best to check it even a couple of weeks before).
So how to prepare for a spiritual retreat abroad? Basically, the same things are valid from my previous point. There are just a couple of additions:
Make sure you have health insurance that covers costs abroad! (Optional: travel insurance)
Look at travel websites if you'd need to be cautious about some things or if you need vaccinations
Go to your doctor and let him prescribe some medication for you that have a wide spectrum of curing diseases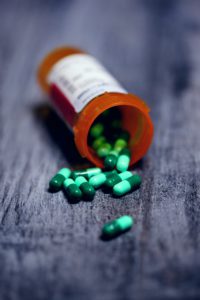 That last one might sound contradictional considering you are going on a yoga retreat. During my yoga teacher training, almost no one had medication with them because they were all quite strict on the yoga philosophy. In the end, I was playing pharmacy and passing out most of my pills to others, while I needed almost nothing… My doctor also prescribed me a very strong anti-biotic that could cure almost every disease. From food poisoning to pneumonia. I'm not fond of anti-biotics, but I felt quite safe with it as I didn't know what to expect from the Indian health care.
That said, when I was in India it seemed that health care was accessible and also rather cheap. So before you go abroad and you leave Western society, do check how health care is in the country you are going to. In India for example, most people can't pay for private health care, but for Westerners going to a private clinic there is even cheaper than going to your own doctor at home. Although I think it's a shame that most people in their country can't access that kind of care, be thankful that you can and use it when you need it.
This was a small piece on what to bring to India, but it generally is applicable on almost every country of every continent. Just make sure that you inform yourself, there are websites out there that contain all that kind of information.
What to expect at a Yoga retreat?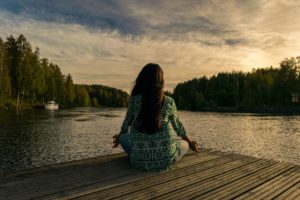 Before I end this article, just a quick note on what to expect on your first yoga retreat you'll be attending. So first of all, expect a lot of yoga ;). That makes sense, right? With doing all those physical things, your body might start aching as it probably isn't used to doing minimal three yoga sessions a day. It's normal and don't feel ashamed about it.
I do want to advise you not to take any creams or pills for the aching as it is normal and the pills only will suppress the pain. This means that you might get even more pain in the end as you will not be feeling anymore that you are overdoing it, resulting in maybe even an injury.
Don't worry, mostly it doesn't come to that, but it's just good to be aware of it. Yoga is also about discovering your boundaries and looking at what you do when you reach them. So, observe.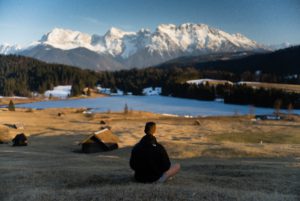 Another thing to mention is that there might be emotions coming up. Be aware that you are in a safe environment and that you can just let them loose instead of bottling them up. Use that space to heal yourself from old wounds and trauma that you've encountered in your life, that's why you are there for!
And last of all, relax and enjoy. Those are the main keywords of attending a yoga retreat. It's just to unwind and give yourself the time to recharge your batteries again. If it is possible, leave your cell phone in your room while you are drinking a tea or a lemonade on the terrace. You choose that retreat for a purpose, so use that time wisely and for the purpose that you wanted to do it.
Conclusion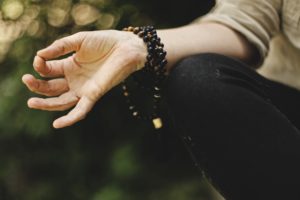 That's a bit on what to pack when you are going to a yoga retreat. I didn't say a lot about how to prepare for a yoga teacher training, but mostly the same things count as well. One more small note: make sure that you leave some space for some souvenirs in your suitcase ;). Your friends and family will be grateful that you thought about them while you were traveling!
That's it for now, if you have any more questions or you want to share your own experience, please leave a comment in the section below!
And for now..
Nama-Stay Wonderful!