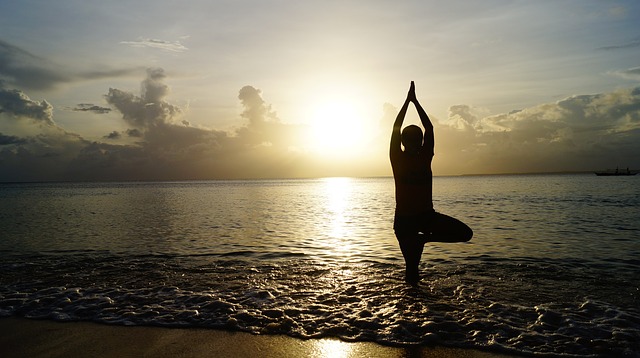 In one of my previous articles, I wrote about inspiring yoga studios that are doing something for other people. In this article, I'm going to write about some great yoga personalities who have changed my view on yoga. These people have inspired me to become a better yoga teacher and a better person in general. To make clear that yoga is really for everyone. Instead of just the perfectly shaped yoga teachers you are seeing on Instagram doing crazy yoga poses.
Who are they?
Here I will talk about five yoga personalities that have inspired my yoga practice and my view on yoga. They are not just teachers. But they are an example that just a normal average person also has something to contribute to the world of yoga. I'm not just going to talk about yoga teachers. Everything that has a shade of yoga in it was welcome to make it into this article.
Because of this guy I got to know the Prison Yoga Project. When I still had a subscription on one of those yoga magazines that I loved to read, I saw one of his pictures and a small article. At that moment I already found it pretty strange that it was just a small piece and not a full-sized article. 
The mini-article itself was to promote the Prison Yoga Project, but Robert Sturman made some amazingly beautiful pictures for that project. Recently he was even asked to take pictures for the same project, but then in Mexico.
Not only did he promote this project with his magnificent pictures, but he also is promoting yoga for veterans. He's got some inspiring pictures in his portfolio. Which inspired me the most has been some pictures of veterans who unfortunately were injured. However, this didn't stop them from doing yoga.
It isn't so hard to see why he is making these beautiful photographs. He is a yoga practitioner himself and together with his keen eye on beauty, he's offering something great. If you are interested in watching some beautiful and inspiring yoga pictures, then his page is a must-see.
This yoga teacher is phenomenal. She has put yoga on the map for all the curvy people out there. Once there was a time where I was overly conscious about my body. I don't have the perfect yoga body, I thought. I'm curvy as well and all of my students were lean and fit. I imagined myself not being able to teach you with the body I was having. But how wrong I was!
With her studio Curvy Yoga, she offers a yoga practice for everyone with different shapes of the body. This is ideal as not everyone can perfectly go into a pose. And to be honest, a lot of yoga teachers aren't aware of it. For me, it was always hard to go into child pose. Because a lot of my yoga teachers forgot to mention that you could simply just widen your knees a bit in this position to make sure that the belly gets more space to breathe. It's a simple trick, but if you don't have that kind of experience, because you don't have a curvy body, you don't know how to adjust the pose to make it more comfortable.
Anna Guest-Jelley has transformed herself into a big personality within the yoga scene (no pun intended) and has been able to grow her business into a platform for all curvy people to do yoga. She has yoga teacher training to offer specializes in dealing with those curves. Check out her curvy yoga classes!
I have to say that seeing people with rounded bodies doing yoga is amazing. So I feel I can relate to it. My yoga practice started because I wanted to lose some weight, and at some point, I started thinking that losing weight with yoga was a myth. I did lose a couple of pounds, but I wasn't creating that perfect body I would see with all the other yogis. Therefore I learned to accept my body as it is. Of course, I still like to lose a couple of pounds, but now I just want it for my health and not because other people are looking different than I am.