Yoga has a lot of benefits and at some point, I was wondering if there are teachers out there who are actually giving classes that are attracting those who would benefit the most from it. Of course, most of us are healthy and we feel more calm and relaxed after doing yoga. But how would it be for people who are not able to go to just a regular yoga class?
When I was working at an institution for mentally disabled people I started organizing yoga classes. I didn't teach them myself as I was already too involved with the people already, so I asked a friend of mine to do it. They liked it and they were really benefitting from it as well. So I went looking online if there are more projects going on around these kinds of themes.
And it looks like there are! I'd like to talk in this article about some projects that are going on and their many inspiring yoga classes. If you feel like it, please click on their website and see if there is something you can do for them!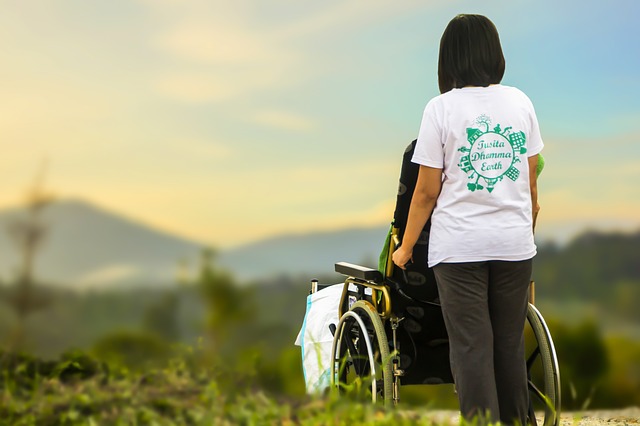 The first one is very close to me as I'm a social worker myself and I know this target group very well. I even had my own little project (which I abandoned when I left Belgium to pursue my own adventure abroad). That's why I'd like to give this project a little bit of attention and awareness.
Special Yoga is a training for yoga for special children. They are focusing on training teachers, special eds teachers, parents, etc to become a yoga teacher for those with a disability. They have a 200-hour teacher training which will give you a good foundation to teach yoga. This is for people with and without a disability. So if you'd like, you can create your own "different" yoga studio when you graduate from your teacher training.
After you finish this program you can decide to do some continuous training to develop yourself more as a yoga teacher, getting a deeper knowledge in teaching to those who are a little bit different.
The founder of this studio is Sonia Sumar, and she has a kid with Down Syndrom herself. When she saw the benefits of teaching yoga to her own kid, she decided to spread her knowledge and experience with the rest of the world. If you'd like to read more about her story, click here.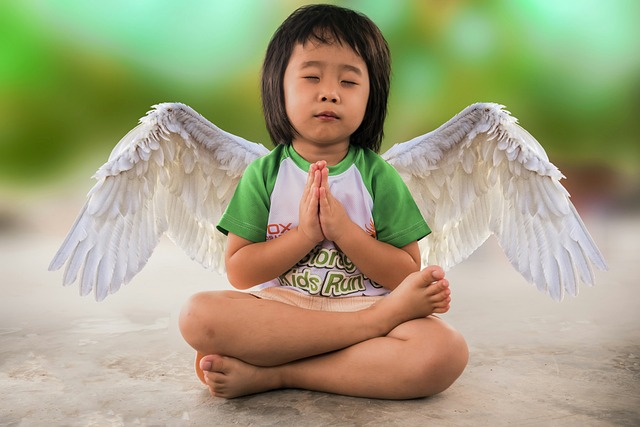 I love this studio personally, although it's a shame that it isn't really a project, as I know that yoga works not only on the mind but also on the body (and vice versa). I've seen that a lot of people with a disability are experiencing conditions due to old age earlier than anyone else. Because of this, they age very fast and mostly they don't pass their 60′. The benefits of yoga for special needs children are large and I hope in the future there will be more teachers offering yoga classes to this group.
I hope that this training will go on for many more years and that more and more people are going to include people with special needs in their classes. It's always a joy to see someone who is a little bit different in a yoga class and it's also good for your karma ;).
More information about Special Yoga
Another program that I've found, but one that I've been actually following for a couple of years already, is the Prison Yoga Project. As it says, they are focused on teaching yoga to inmates. And you might say: why would they need yoga? Well, we all think that people who've committed a crime are bad guys and that they are just having something bad in them. Truth is that we are all a product of our education and our environment.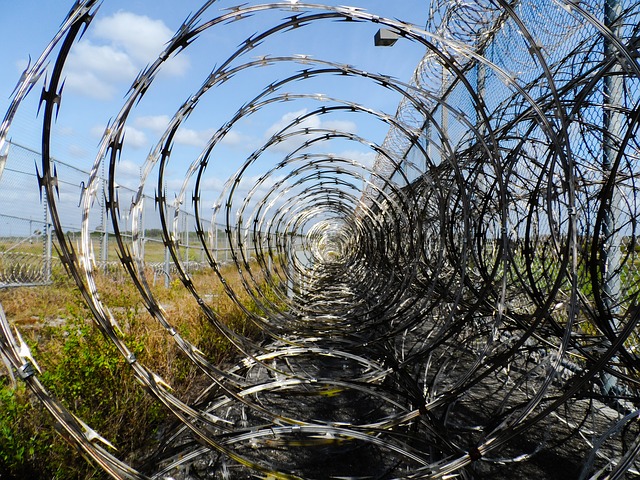 This means that we can't control everything around us. People born in poverty sometimes just don't feel that they have another choice than to steal money from someone. People who have been taught in their family that it's okay to hit women, they don't know any better. Am I talking good that they do things like this? No, not at all, but I do believe in the fact that those people need something more than just to be locked up and excluded from society.
As many people probably know, recidivism is high when prisoners leave their cells. And I'm not surprised by it as most prisons don't really offer a program to help inmates to reflect on their life or to help them out in controlling their emotions. And this is what the Prison Yoga Project does do.
Through offering yoga classes in prison, they are trying to tackle all the above. For more information about their goals and missions, you can click here.
A few years ago I've also seen a documentary about Vipassana (a type of meditation) in prisons. The results that they had were incredible. Here's a small YouTube video that shows a bit more what happened with the Dhamma Brothers project after ten years:
If you'd like to know more information about Prison Yoga Project, click here. And here you'll find more information about the Dhamma Brothers.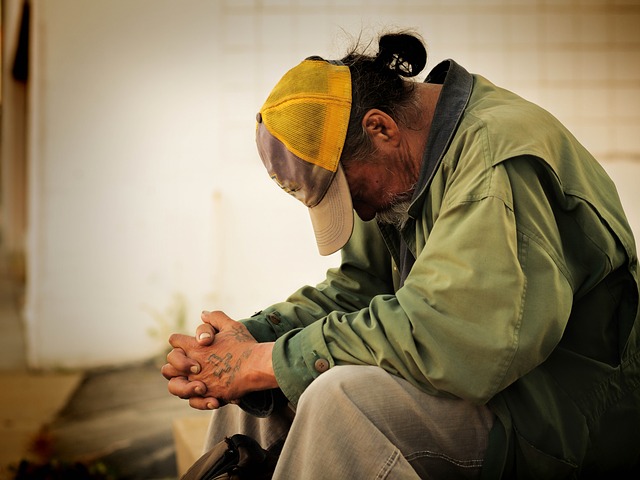 Last but not least, this organization is for the homeless. Yoga 4 homeless is like it says, yoga classes for those who don't have a roof over their head. It's absolutely amazing what they are doing for the homeless people. They're not only giving yoga classes, but they're also gathering yoga mats for those who can't afford it. So if you've got a spare yoga mat that you don't use anymore, please think about donating it to this charity.
Not only that, but they also have great challenges to raise money and awareness. It's actually great to think about it. They have a yoga challenge. It's very easy, you just have to nominate a couple of people, record your yoga practice and make a donation. It's not only fun to do, but it's also a great moment to take your yoga routine and think about how fortunate you are if you have a roof over your head.
Even if you don't feel like doing the challenge I would like to dare you to step onto your mat with the intention that you would like the whole world to have a roof over their head. It's not just good for your karma, but it might also bring some awareness with yourself, and you might come up with an idea of yourself on how to help out wherever you can.
They have a great website and they are completely depended on funding and gifts from individuals and organizations. It's great to see that they are working together with a couple of different yoga studios to give classes. Check their website out and look at what you can do to help out in whatever way you can.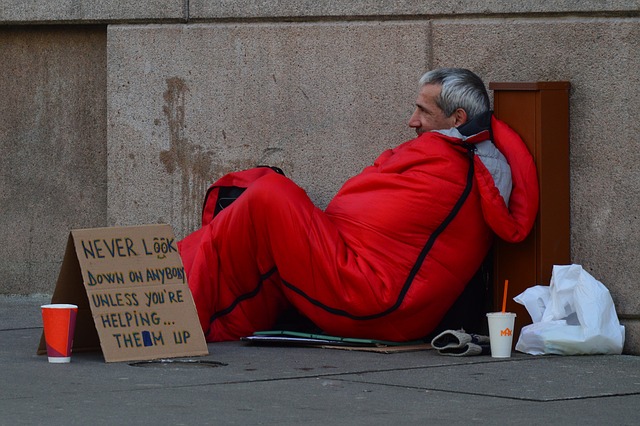 Charity Yoga
As you can see, these are just three cases of yoga for charity. There are a lot out there to find, so if you look through the web, you might find something that is closer to you. I'm thinking for example about yoga for veterans or yoga in Africa. The possibilities are huge.
So if you are looking for some yoga volunteer jobs, go ahead and look at what you can do to give back to the community. If you don't find anything and you are a yoga teacher or you have a yoga studio, it might be good to give a charity yoga class! I've done it where I was teaching as well.
During my yoga teacher training in Rishikesh, I've met a guy, Shivom Bhatt, that runs a charity in Rishikes for homeless kids, orphans, and disabled kids. It was a very nice project and I was glad I could visit it. So during the summer after my teacher course, I was blessed to teach in a studio where I didn't have to pay the owner for the whole summer. I decided that I would donate the rent that I normally had to pay and I came up with an amount of €200 to send to him. Which was a lot of money for him of course.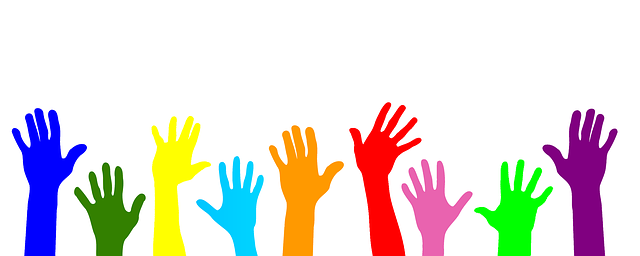 Conclusion
As you can see, you can contribute in many ways! Just think about it and see if you feel to do something for those who might be slightly less fortunate than you are. Even if it's just to raise awareness for a project that is close to your heart.
If you've enjoyed this article, you might also like this one where I talk about some different styles of yoga that are quite special as well.
That's it for now, if you have more questions, or if you'd like to name your charity, please reach out to me in the comment section below!
Nama-stay wonderful!