Chicago, the Windy City. Even though they aren't sure who gave the name, that's probably not why you choose to read the article. In this article, we'll be looking at a couple of yoga studios in the Chicago area that you should visit as a true yogi!
And if you are not so keen on doing yoga on your travels, then down below you'll be able to look at a couple of vegetarian restaurants for you to enjoy. You've got to eat anyway, am I right?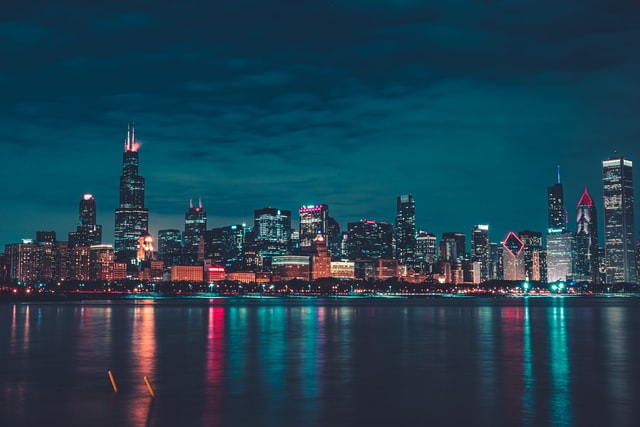 Yoga Studios in the Chicago Area
To start our list, let's have a look at Big Shoulders Yoga. This studio is reachable by bus 66 (Austin – Navy Pier). Or by subway, station Chicago (Blue Line).
The name itself might confuse you a little if you don't know some history of Chicago. The name itself refers to a renowned poem written by Carl Sandsburg.
Due to the pandemic, they not just have live studio classes, but also Zoom classes. It seems like this is the new normal and I have to say that I'm enjoying online classes too. If you are looking to travel, you can already follow a class and see if you like to meet them in person!
Their schedule is quite big, so you don't have to worry if won't fit yours. There are also 16 yoga instructors that are eager to help you out during your yoga practice. A lot of options to choose from so make sure you choose wisely!
They have a nice way of naming their classes too. They have five types: Mild, Medium, Spicy, Restorative and Basics. Even though these classifications aren't that usual, they are quite easy to understand I hope. They're all Hatha yoga and they range from quite a basic yoga that will be easier, to a very sweaty yoga class.
Pricing is a bit pricier. But nothing too bad. If you are just going for the single class, you'll be paying 20 US$. Which is quite usual, however that there is no newcomer price. Well, there is, but then you need to take three classes for 30 US$.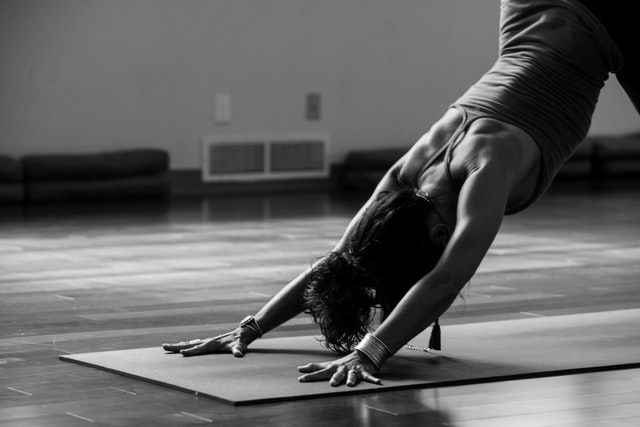 This yoga studio is a bit more approachable as yo can take all subway lines in Chicago. Closest station being Quincy (Brown, Orange, Pink and Purple Line), or Jackson for the Blue Line.
The bottom line here is that this studio is quite close to a lot of amenities and therefore also a great studio to visit if you want to visit a lot of tourist attractions.
At this studio, there are quite some types of yoga to choose from. And you might even be able to join a Reiki session. Other styles are Hot Mess Yoga, Flexible Flow Yoga and also the good old Hatha. Of course, be sure to check their schedule if you are planning on visiting them.
They also have their classes online through Zoom, so you'll be able to check them out first as well.
At this studio there are working 20+ teachers, so it might be less personal as it is a bit of a bigger studio. Although that doesn't mean that the quality of classes aren't good. They are passionate yogi's, so you'll be in good hands.
Pricing is a bit better at this yoga studio. For just a single class you'll be paying 12 US$.
This place is a bit trendier, but it serves the gym-goers among us! This studio is easy to reach with the Blue Line, station Chicago.
They are focused on some higher paced yoga styles and fitness in general. This means that they are offering Vinyasa, but also HIIT workouts. So, if you had a couple of french fries too much, you can work it off on your trip here.
They have a couple of teachers, but the schedule isn't as big as the other studios. Although, there's still a wide range of classes available. And the teachers like awesome as well.
The only downside of this studio is that you pay for being trendy and cool. A single class will cost you 29 US$. So this one is the most expensive of them all.
Vegetarian Restaurants in Chicago You Need to Eat At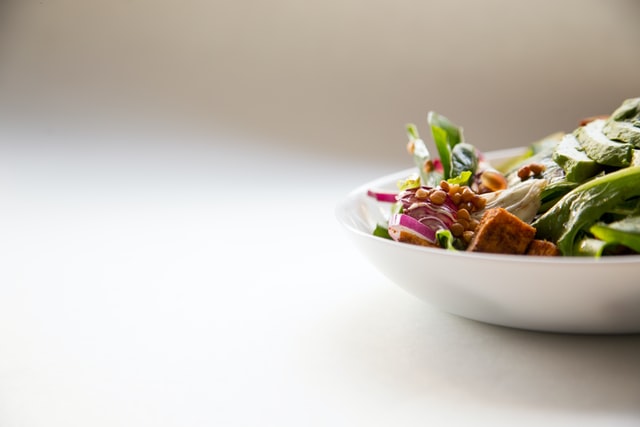 Alright, with the reviews they have, they must be the best vegan empanadas shop in the entire USA. They have two locations in Chicago, so make sure that you check it out.
And I also have to be honest. They aren't completely what you'd call a restaurant. They are more into catering, so you can take out. If the weather is nice, you can take your order into the park and have a little pick-nick there.
They have over a hundred of reviews and they are all five-star reviews, so they must be doing something amazing! And you know, you can't really fake a hundred reviews.
Pricing is also quite alright. For individual empanadas you'll be paying something under 4 dollars. And for a six pack you'll pay 22 dollars. The filling is quite balanced, so six might be enough for 2 small eaters.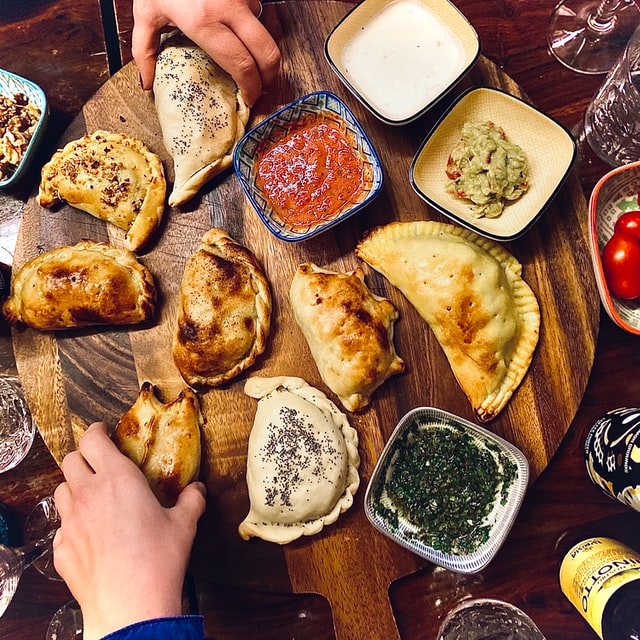 If you are into raw food, then this place is the thing for you! And yes, no worries, this time it's a real restaurant where you can sit down and eat something. They even have multiple locations in and around Chicago.
The options they have are probably suitable for breakfast and lunch. This because they have oats on the menu too. Not so much dinner food. But still really nutritional if you are planning to be on the road all day long.
For lunch they mostly have salads and sushi. But don't worry, they're really looking sophisticated. And as you know, you are also eating with your eyes!
And if that's not enough, they also have amazing juiced for you available. And for those on a juicy detox, you can just use their smoothies.
What's also nice is that they have the option to pick your meal. Meaning that for 22 dollars, you'll be able to get a main, dessert (cake) and a smoothie. That's a great price for all of these goodies!
This business is absolutely amazing. They've got a 4.6 and over a 700 reviews. That's really great to see. And on top of that, this vegan restaurants is black owned. Something to be really proud of!
And with this information in hand, they have transformed those really southern soul favorites vegan!
I must say that this was probably a bit of a challenge. Normally soul food is quite rich on the meat. But it looks like they've done a very splendid job!
The price is also amazing. For about 20 dollars a person you'll be getting a starter, main and drink. And if you aren't filled after that, you can get a little dessert too. They're just a couple of bucks, so you might be able to add it to your bill.
They've got three locations, so make sure you check one of them out!